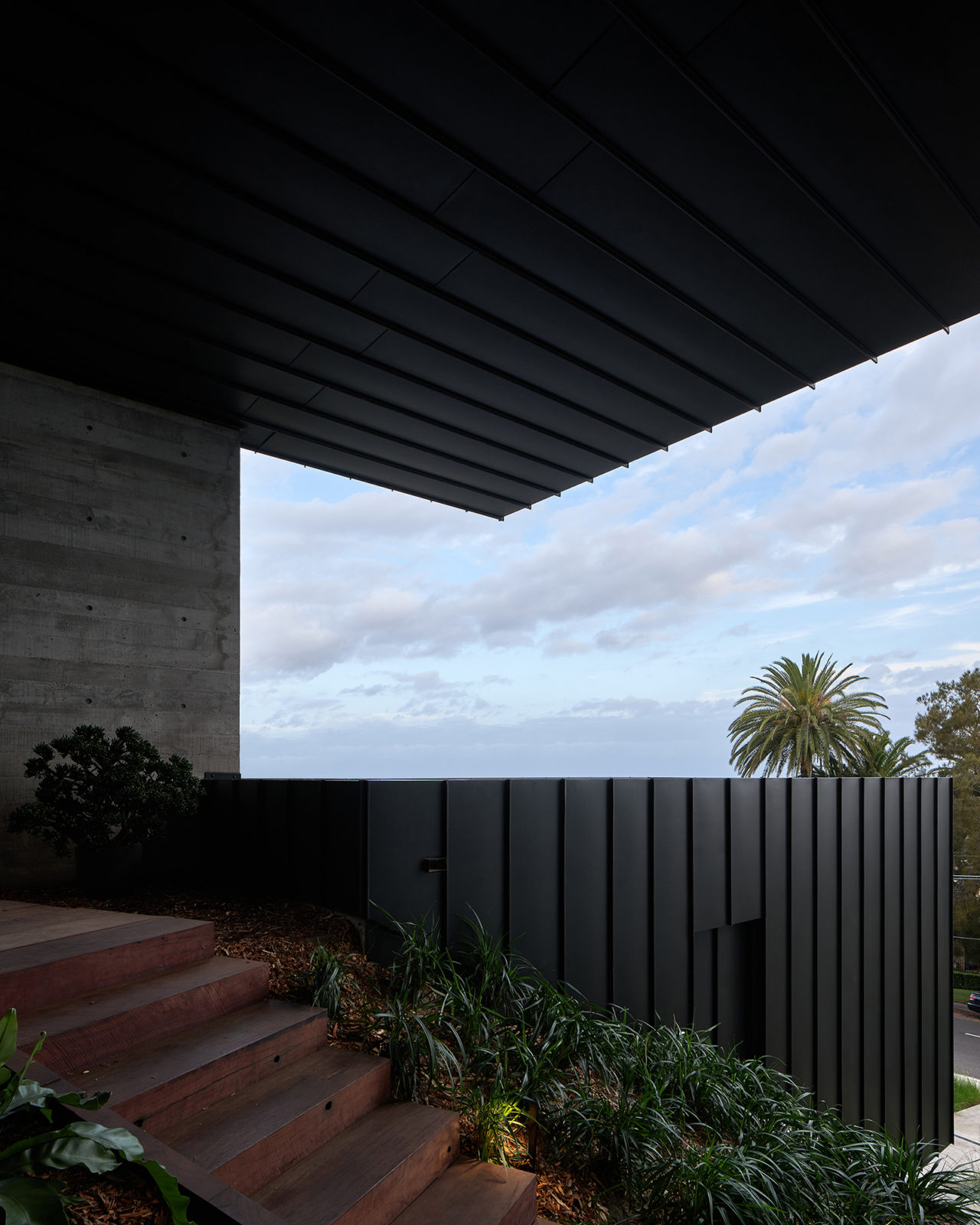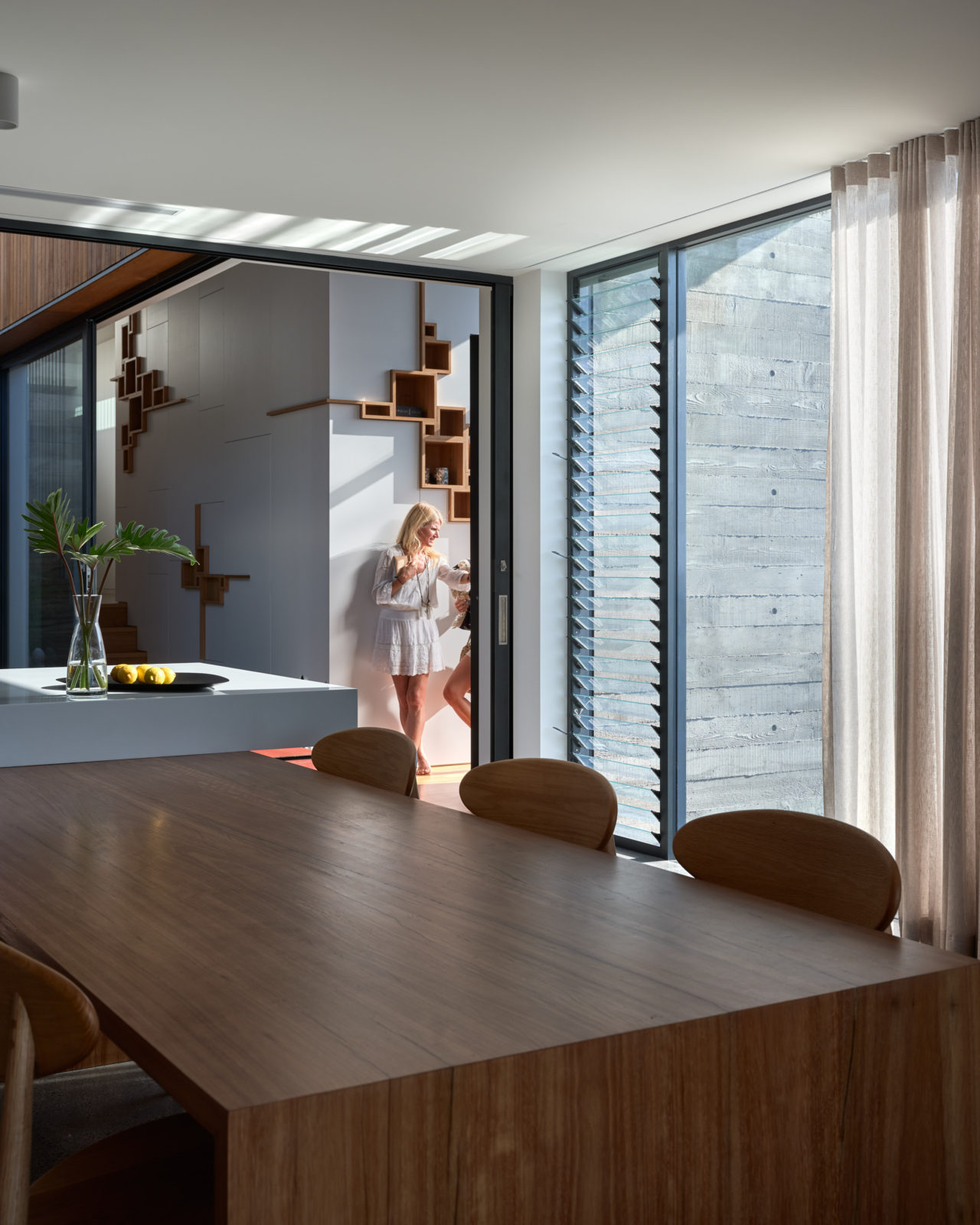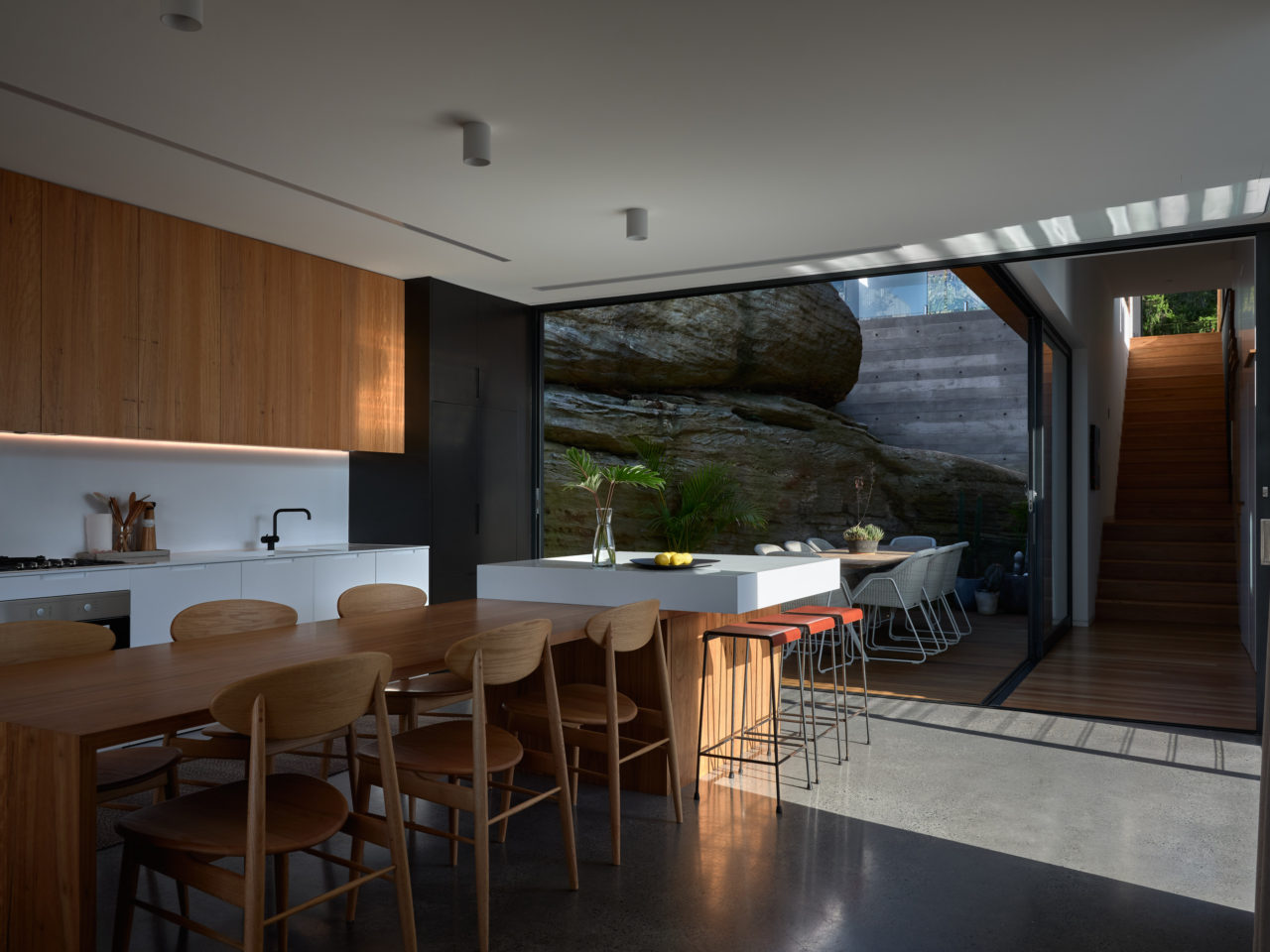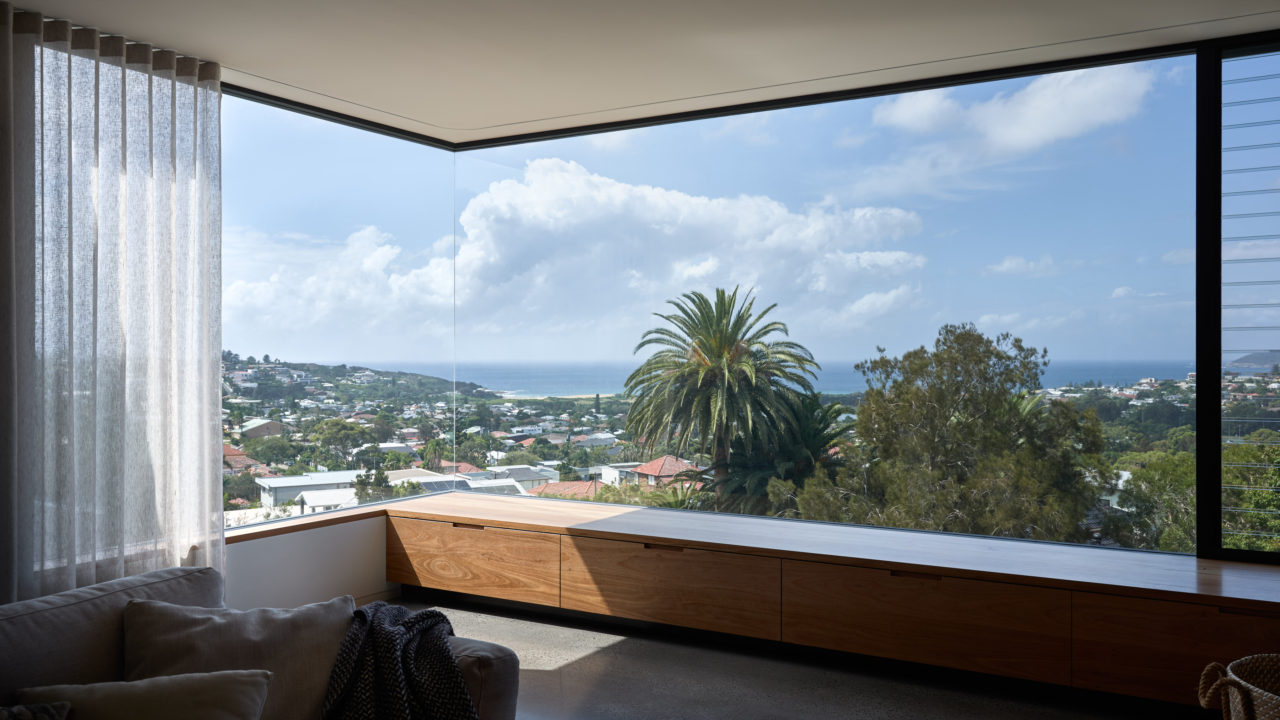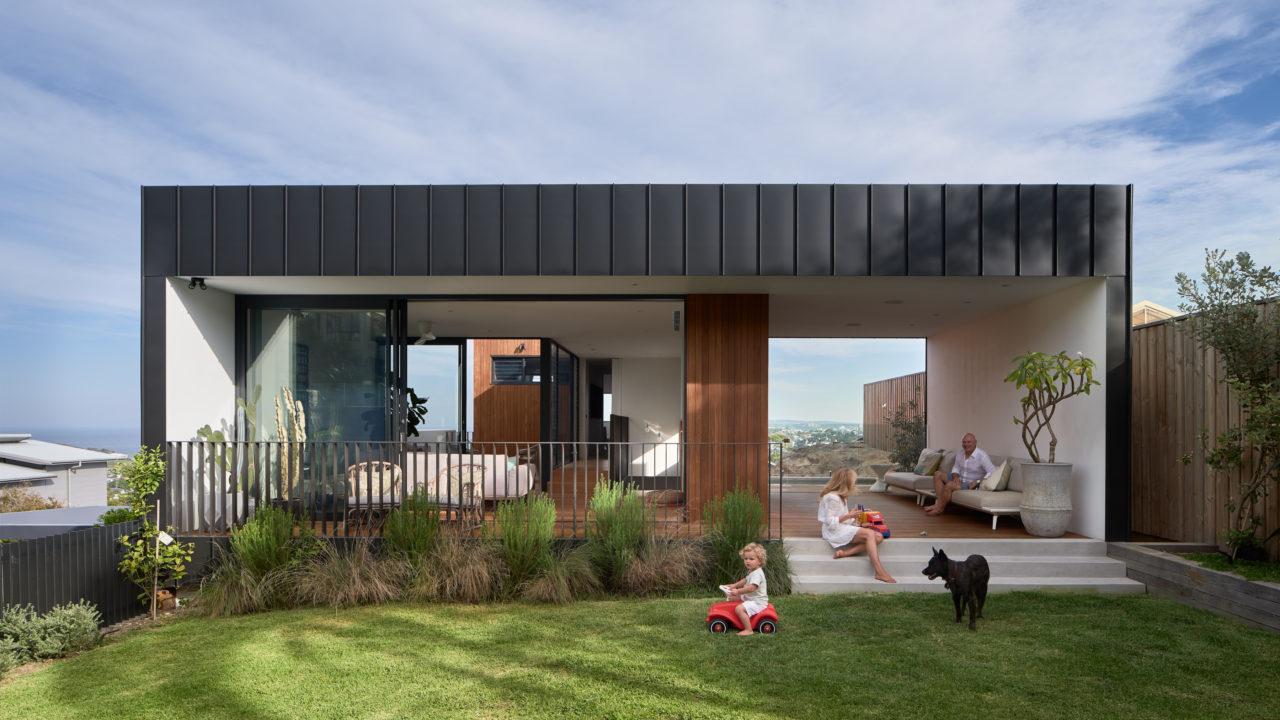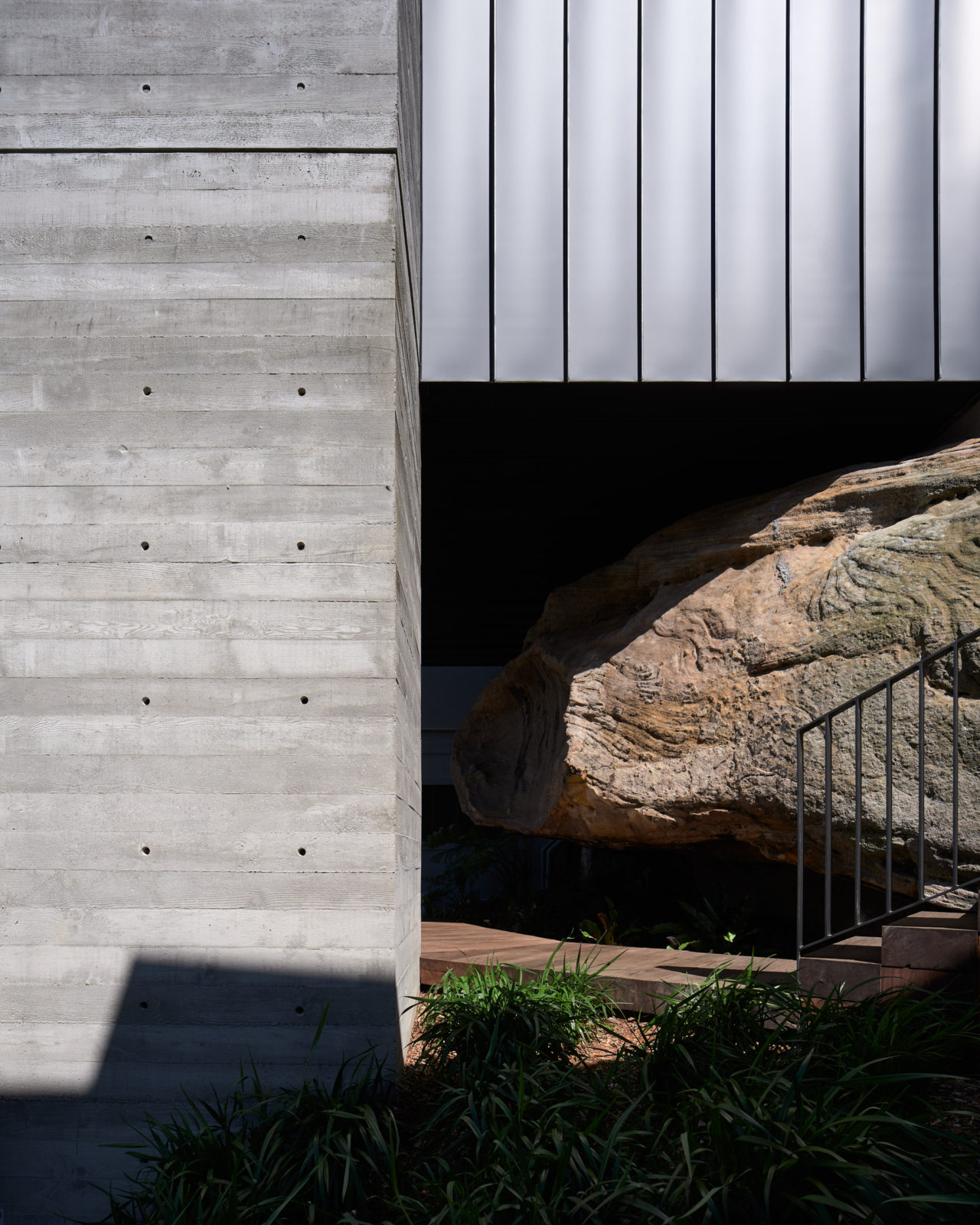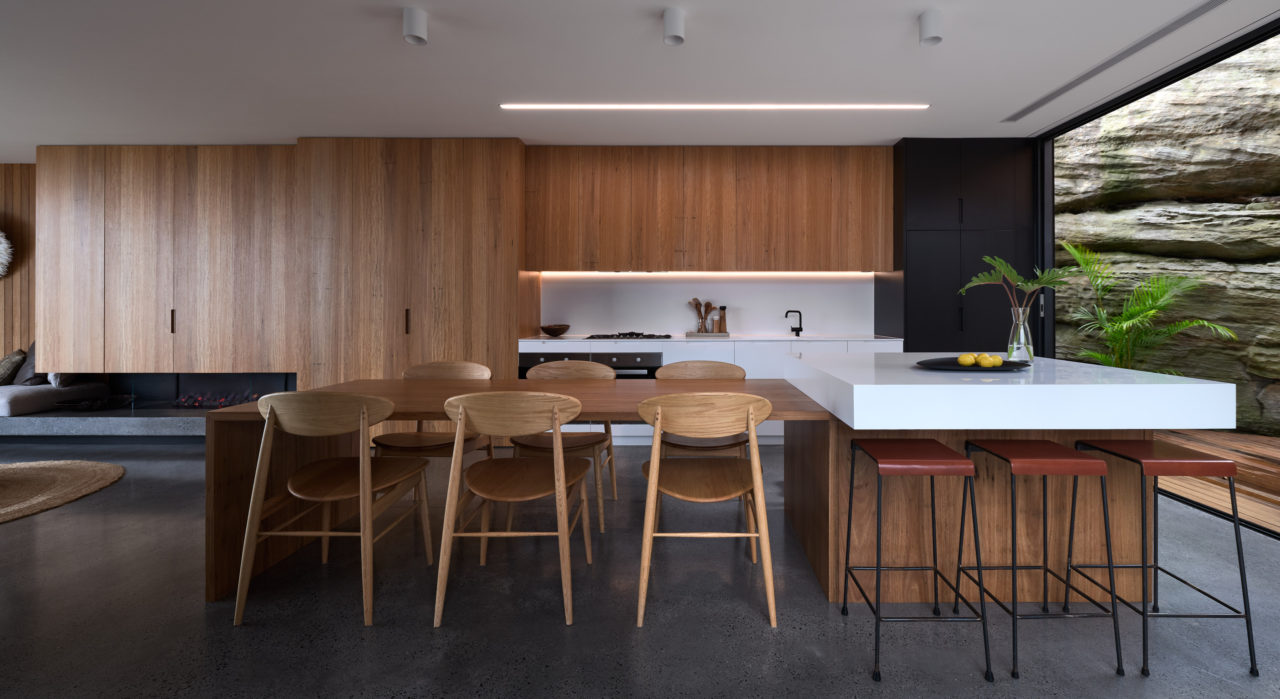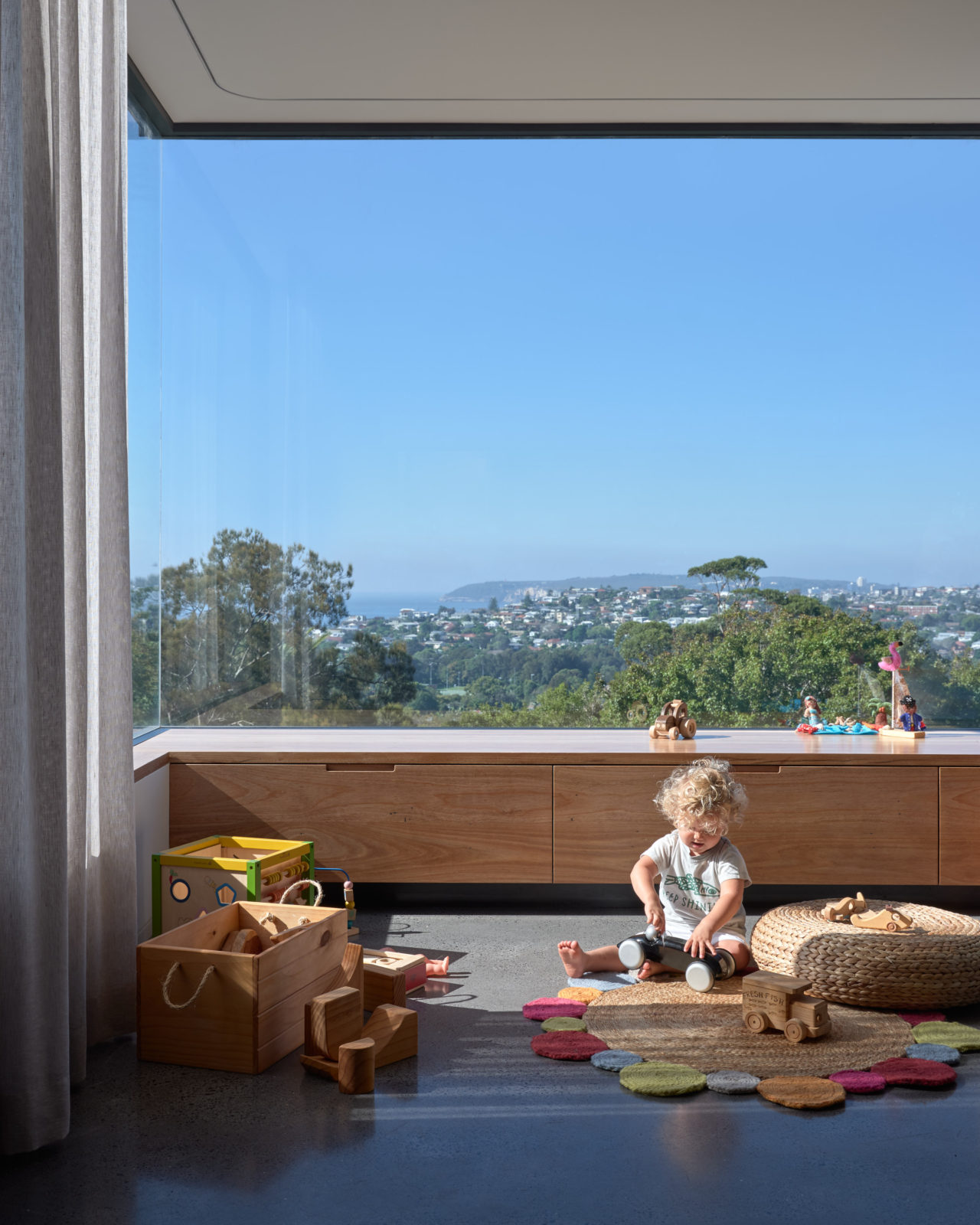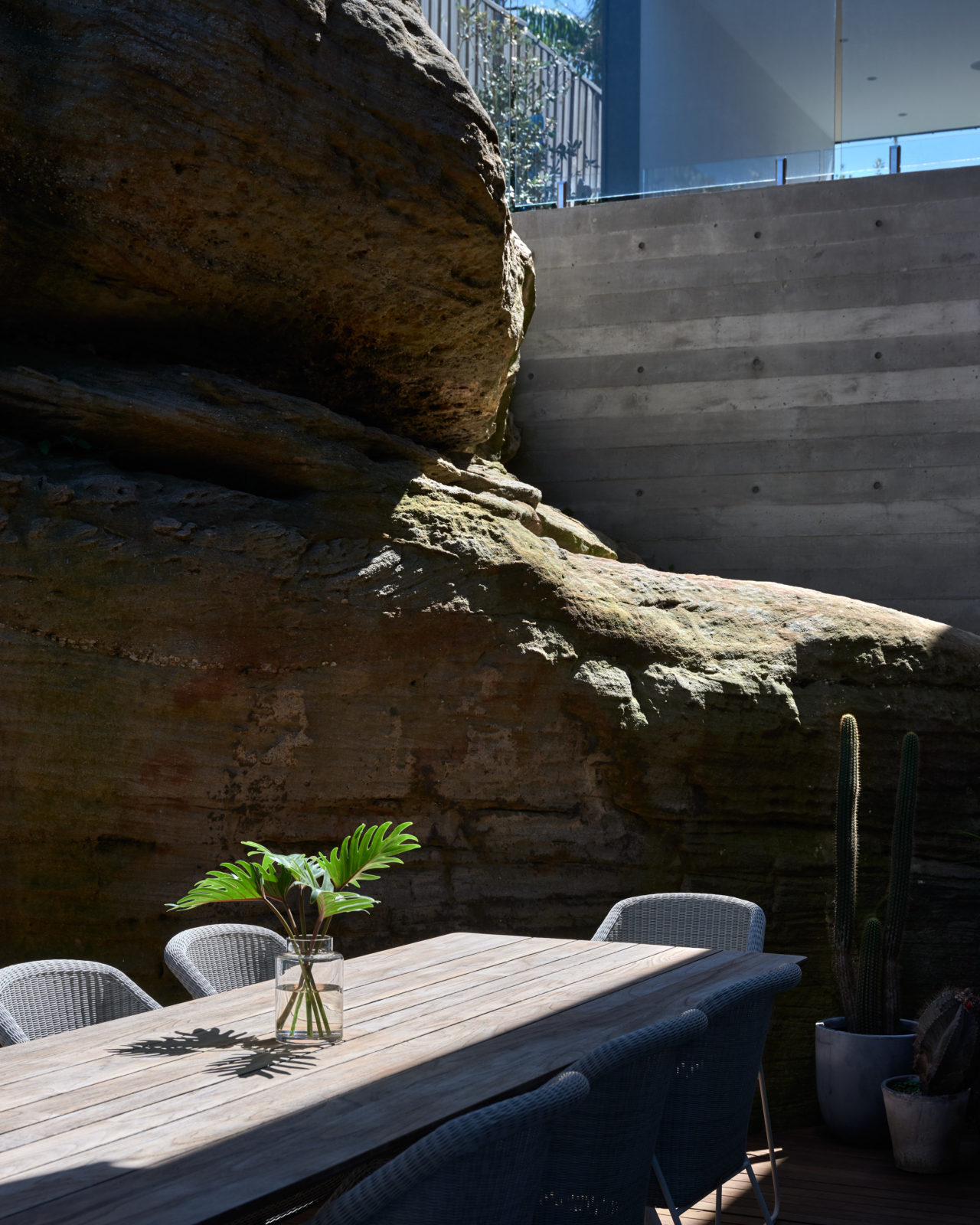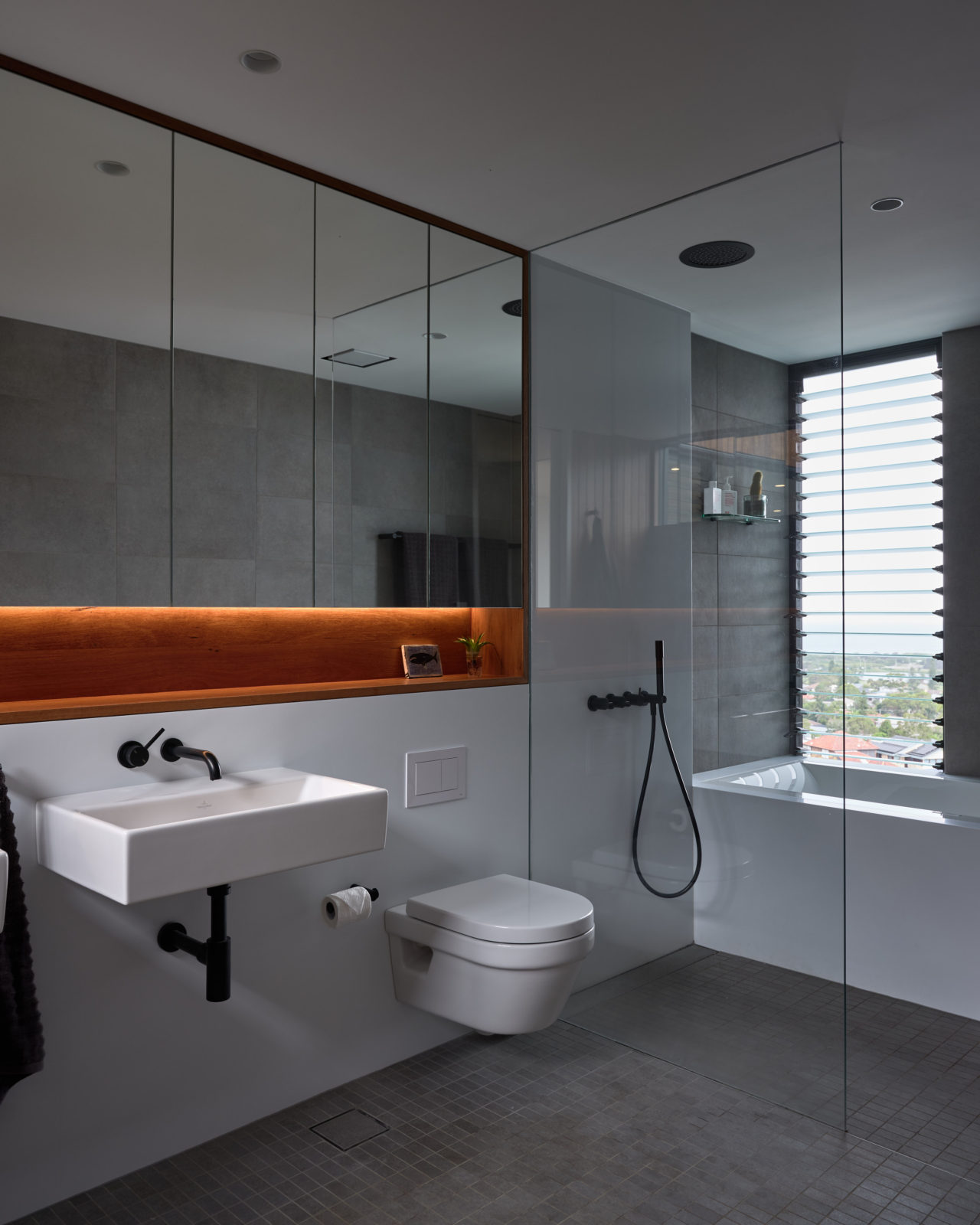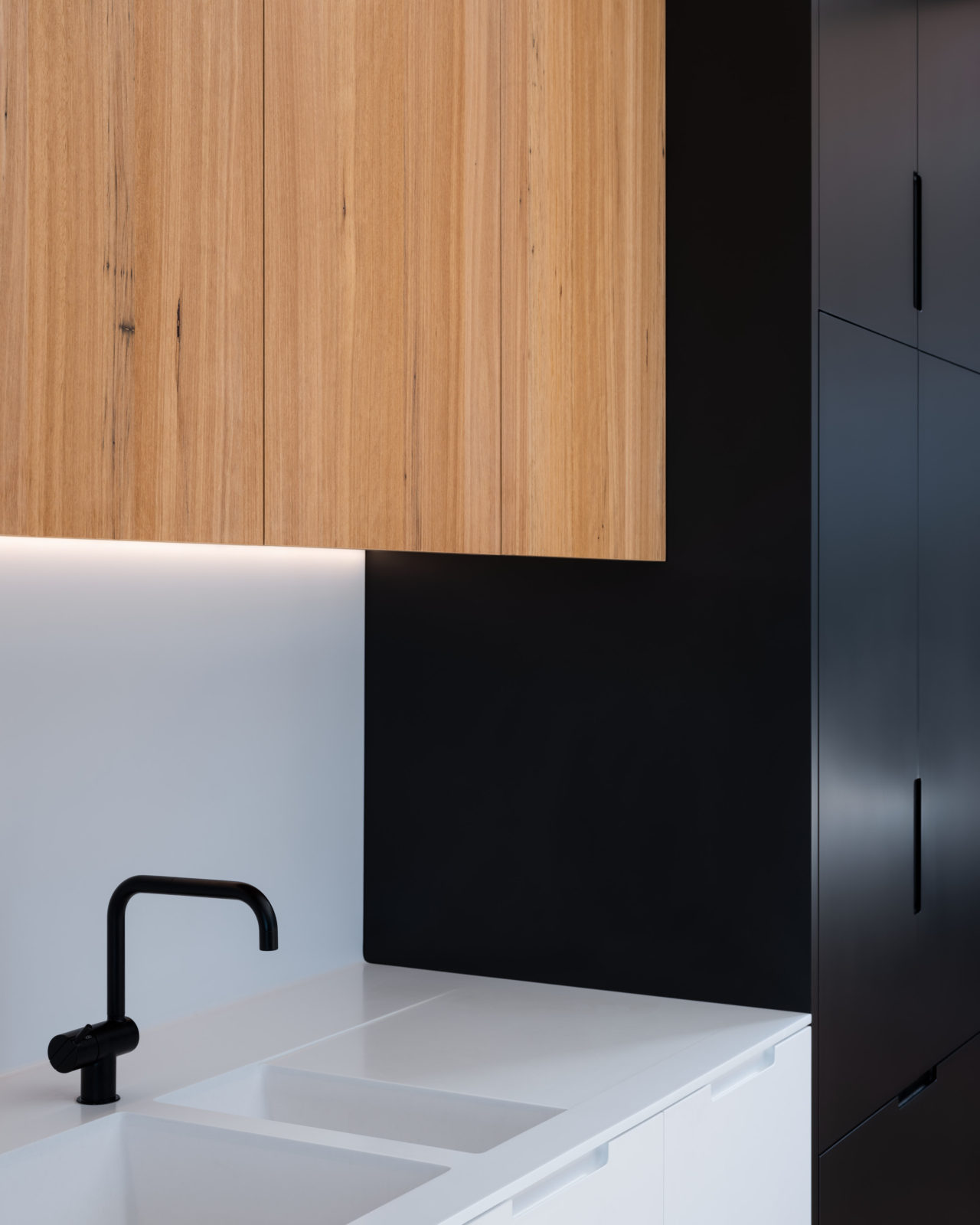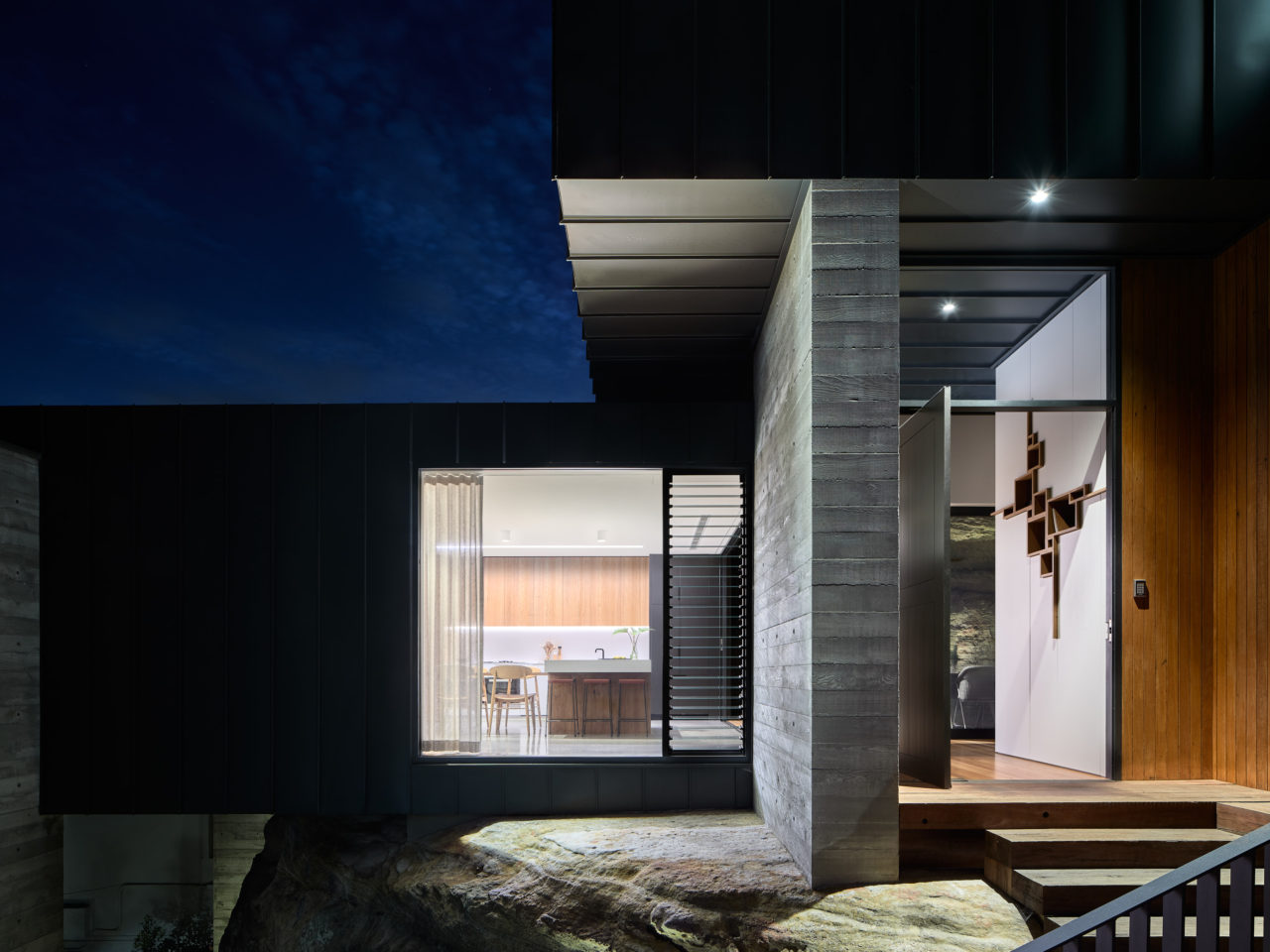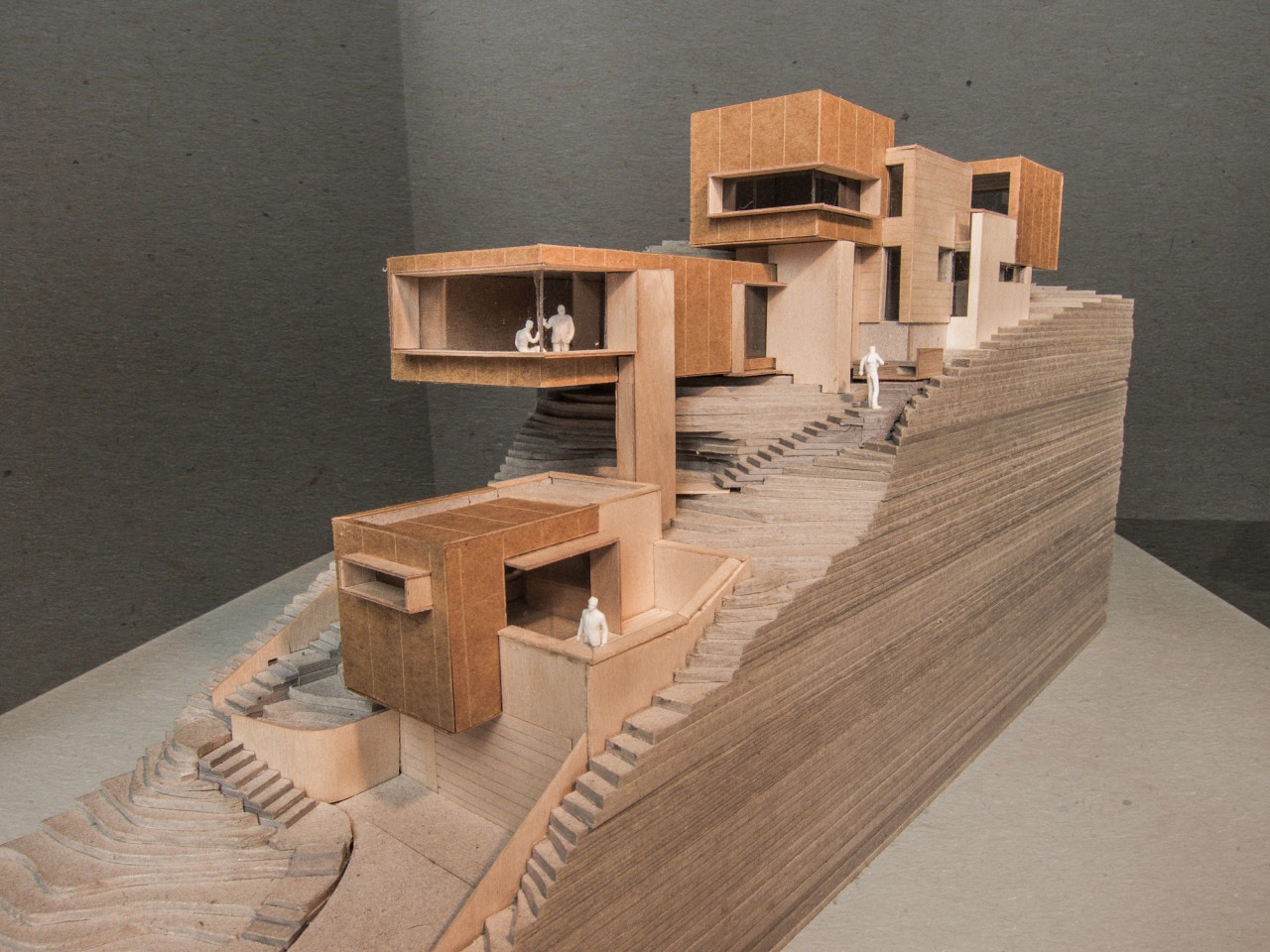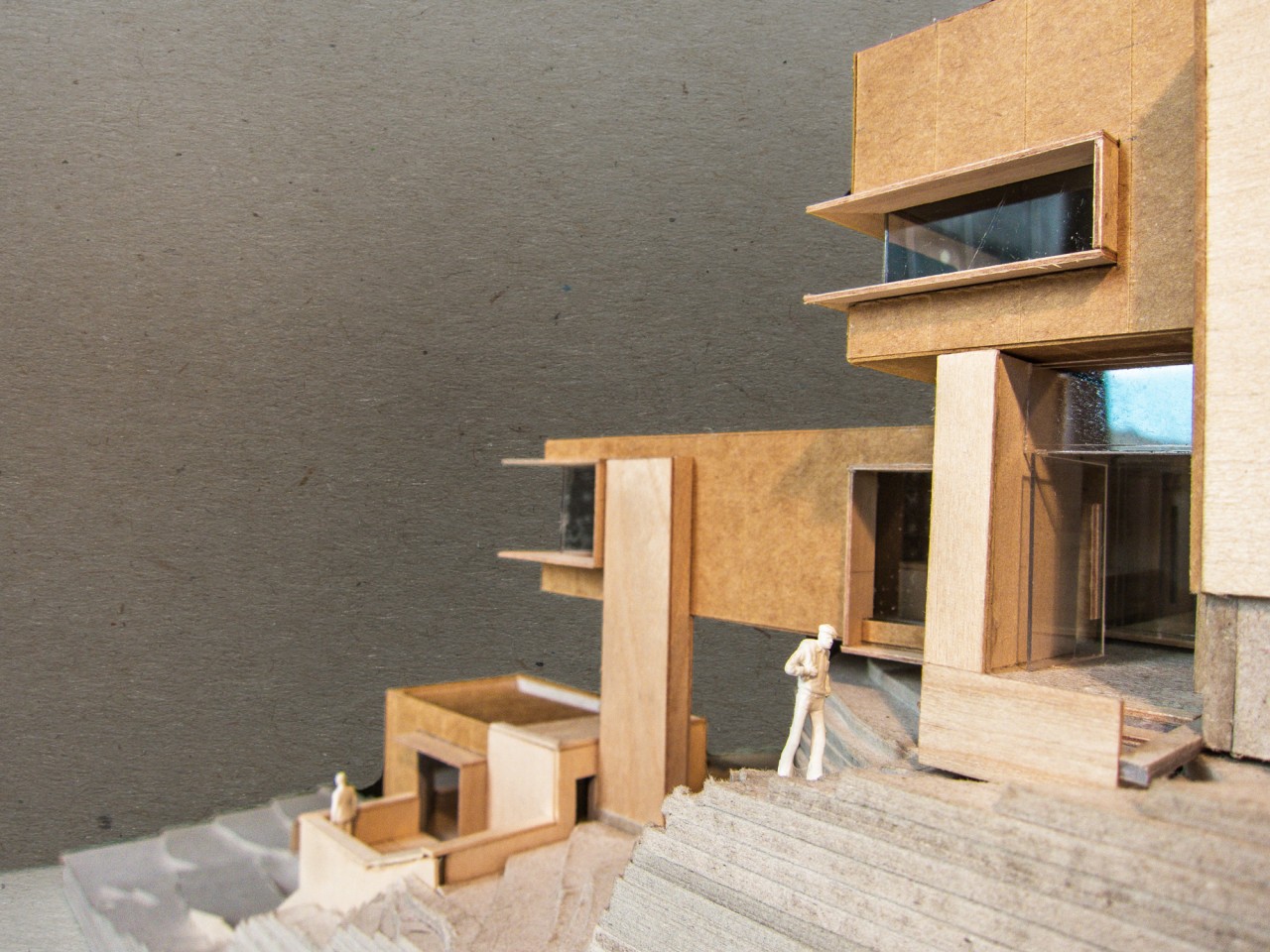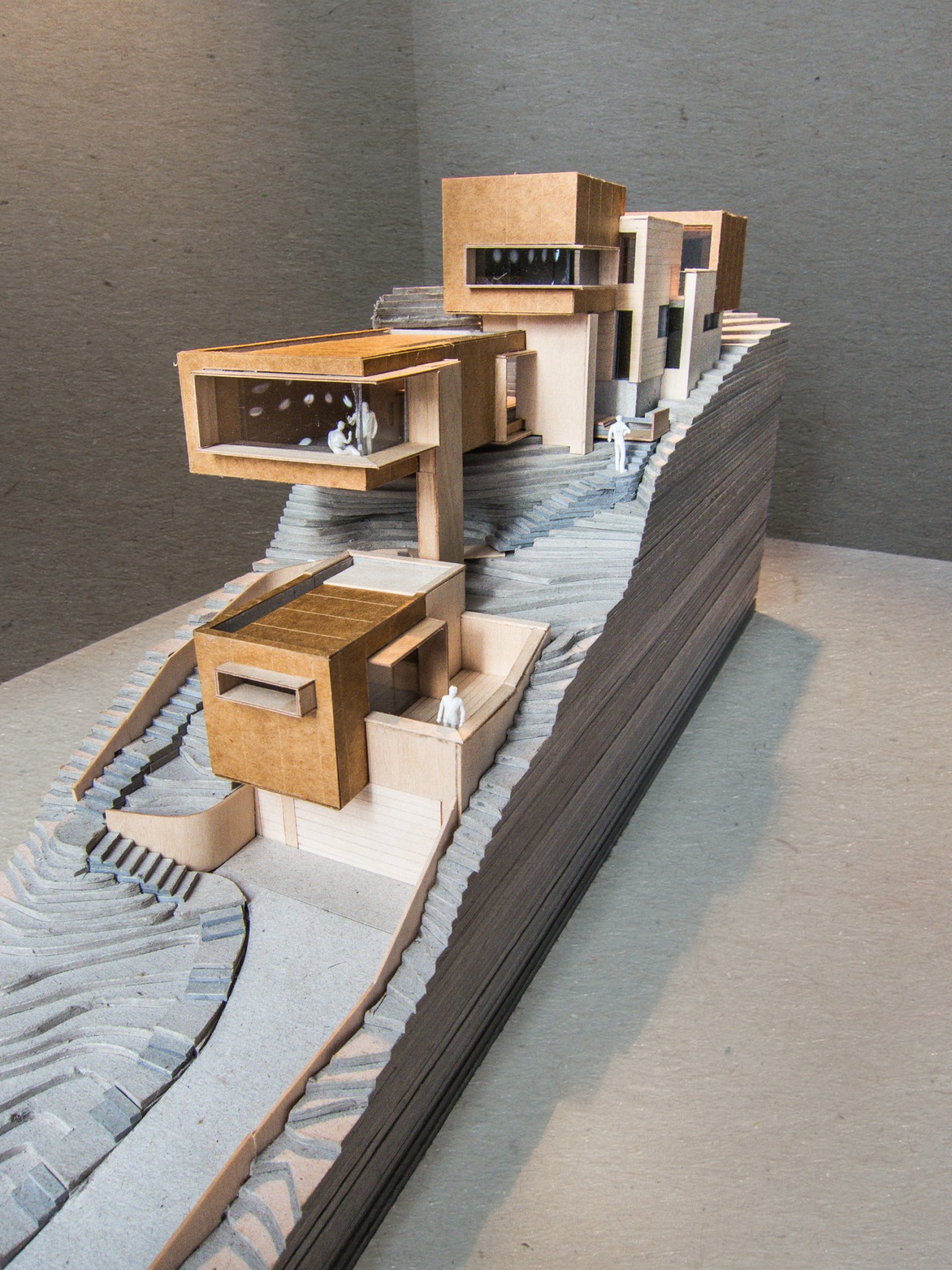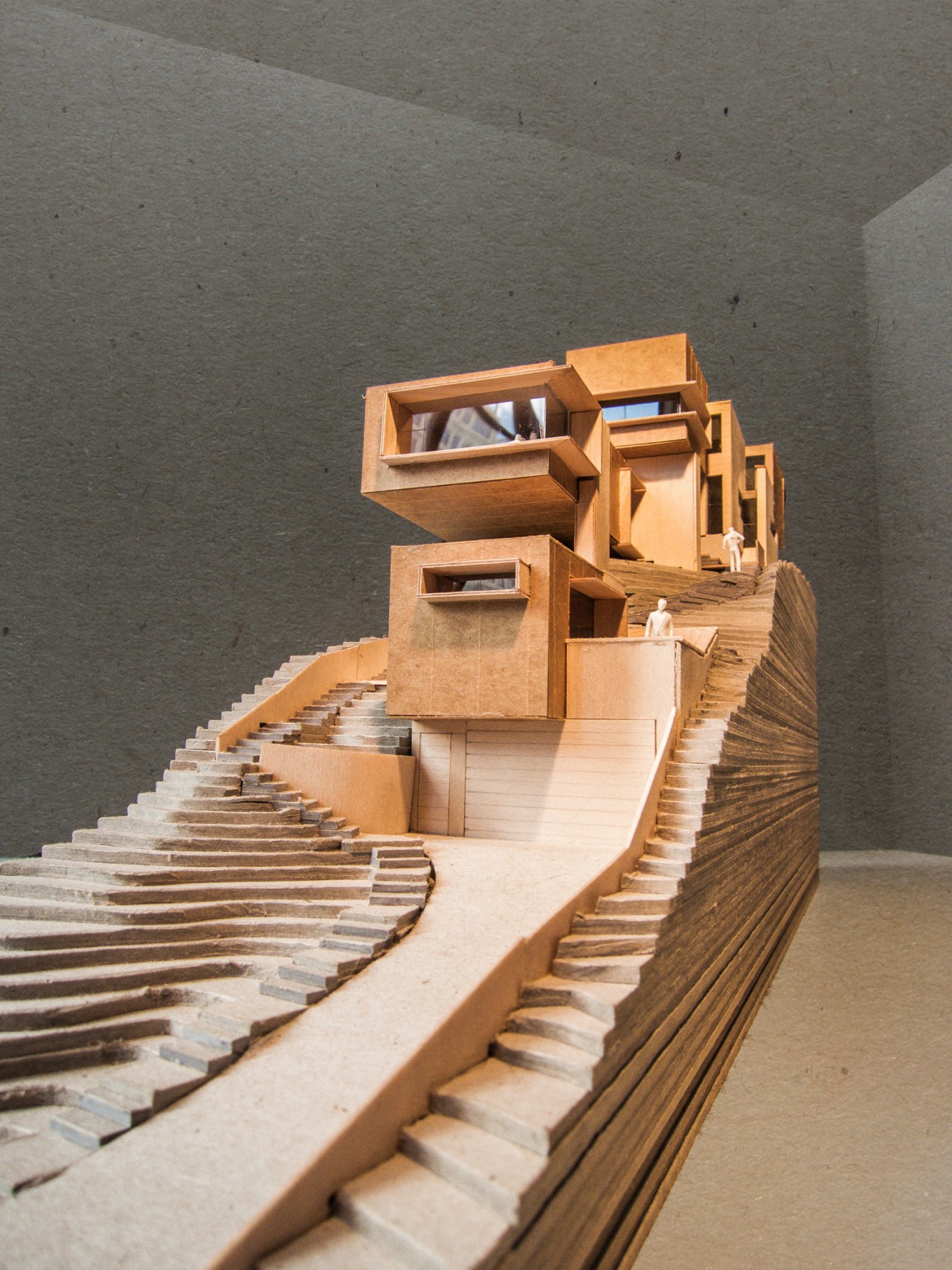 The North Curl Curl House works with the many levels and natural sandstone cliff, cave and wall features of its spectacular site, drawing these elements within the architecture rather than opposing them.
Our clients are a growing family who had purchased a spectacular, but very inhospitable site when they contacted us.
They were in love with the panoramic views from the upper levels of the site, stretching from Dee Why head to Bondi Junction, but the 17m rise from the street including 3.5m projecting sandstone cave and 4.5m vertical sandstone wall between the street and top combined with exposed southern orientation posed a unique design challenge. The dream brief was to simultaneously provide 'The Wow Factor' while catering to the reality of family life.
The concept for our architectural solution centres on drawing these spectacular elements into the architecture as an integral part of the composition. In turn the design fragments, with each piece capturing panoramic ocean views to the southeast, and reaching for precious northern sunlight from the rear. All are linked by circulation and courtyards that celebrate the natural landscape.
The architectural strategy began with fusing key spaces with key site features: the living wing hovering over the sandstone cave, internal courtyard organised around the flanking sandstone cliff, and finally family room and backyard space high at the northern, green level area of the site. External circulation is celebrated, meandering at the most minimal grade possible, along the driveway, past the guest house, back under the cave, swooping up its side to the main house entry at which point the panorama is first glimpsed before you.
Upon entering the house, the sandstone cliff is immediately framed, ocean panorama through corner windows to the southeast and the gentle circulation continues up an internal hill around the natural courtyard culminating in the family and external living areas above linked to the landscape. The many subtle split terrace levels in the main house always referring gently to the natural topography with which the house is one, internally and externally.
The material language of concrete, black zinc, timber and glass celebrates the architectonic organisation of the whole, hinting at the function of each element in isolation and referencing the immediate material palette of the site – landscape, sandstone and water. Each material will improve with age.
This project retains all key natural site features, excavates only what is necessary, utilises passive solar heating and cooling, employs cross ventilation and hydronic heating in the concrete slab and features only Australian recycled hardwoods.
The North Curl Curl House was completed October 2018, featured on Grand Designs Australia on Australian Television and on the front cover of The Best of Grand Designs Australia Volume 2 Book in 2019.
If you would like further information about this project or wish to discuss your own project, please contact us.