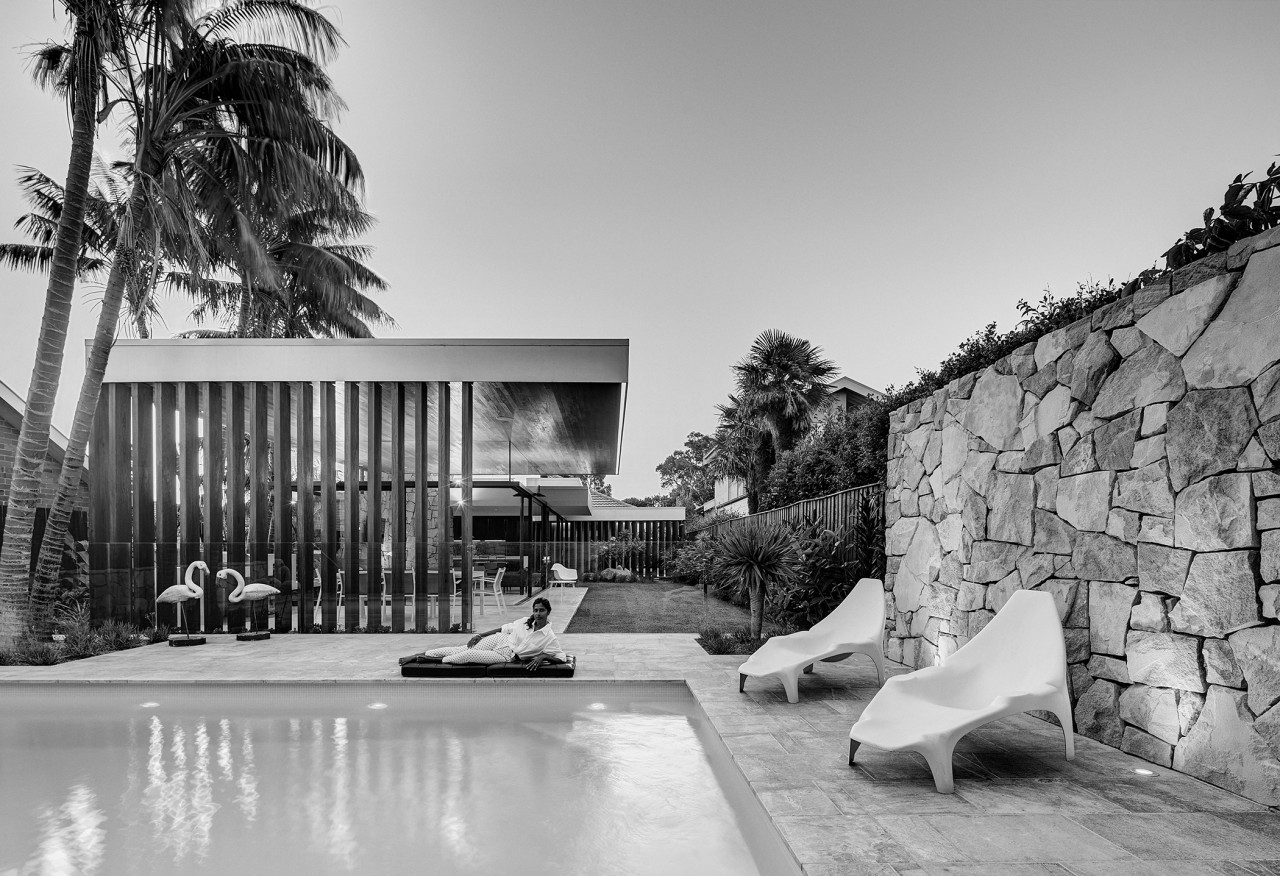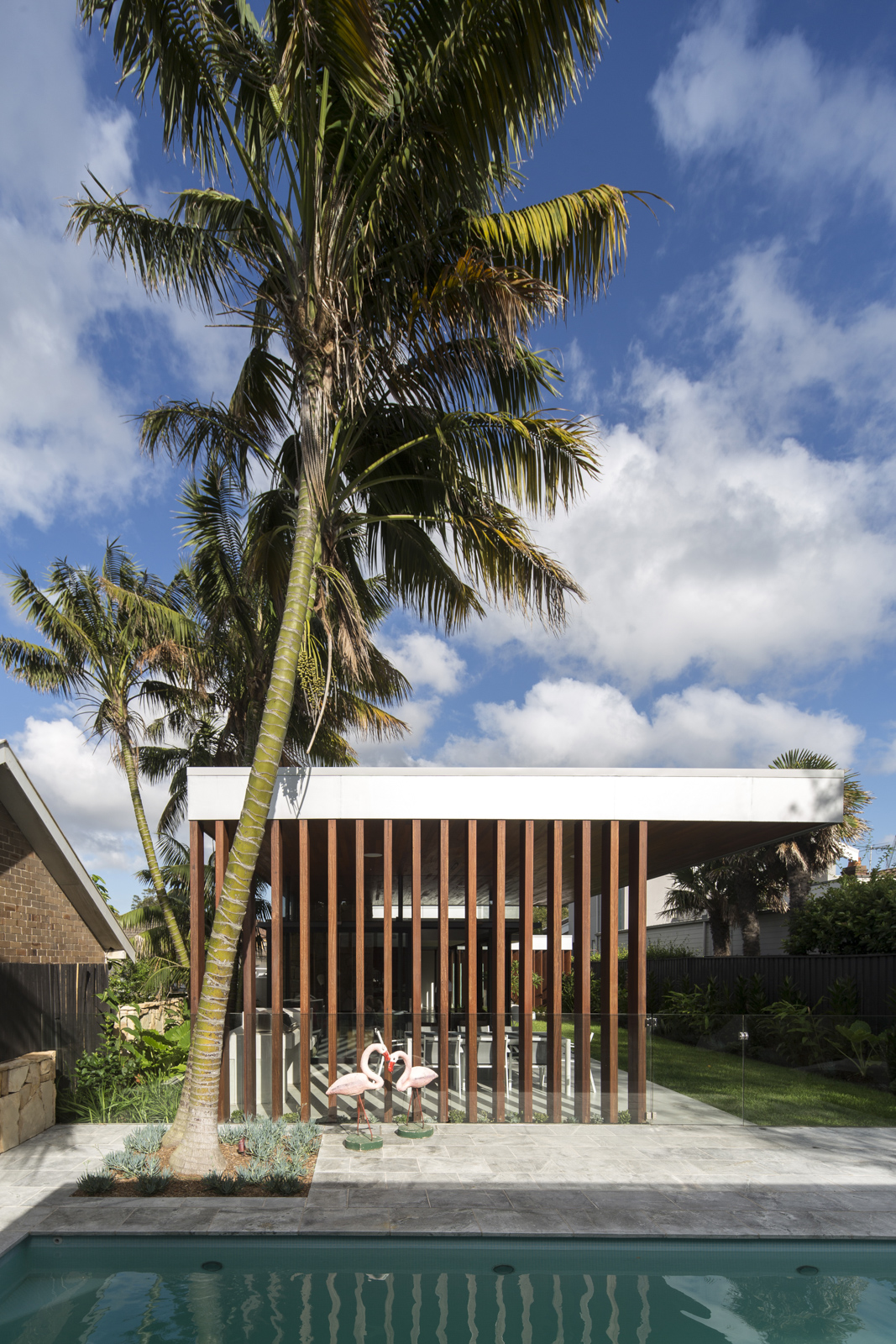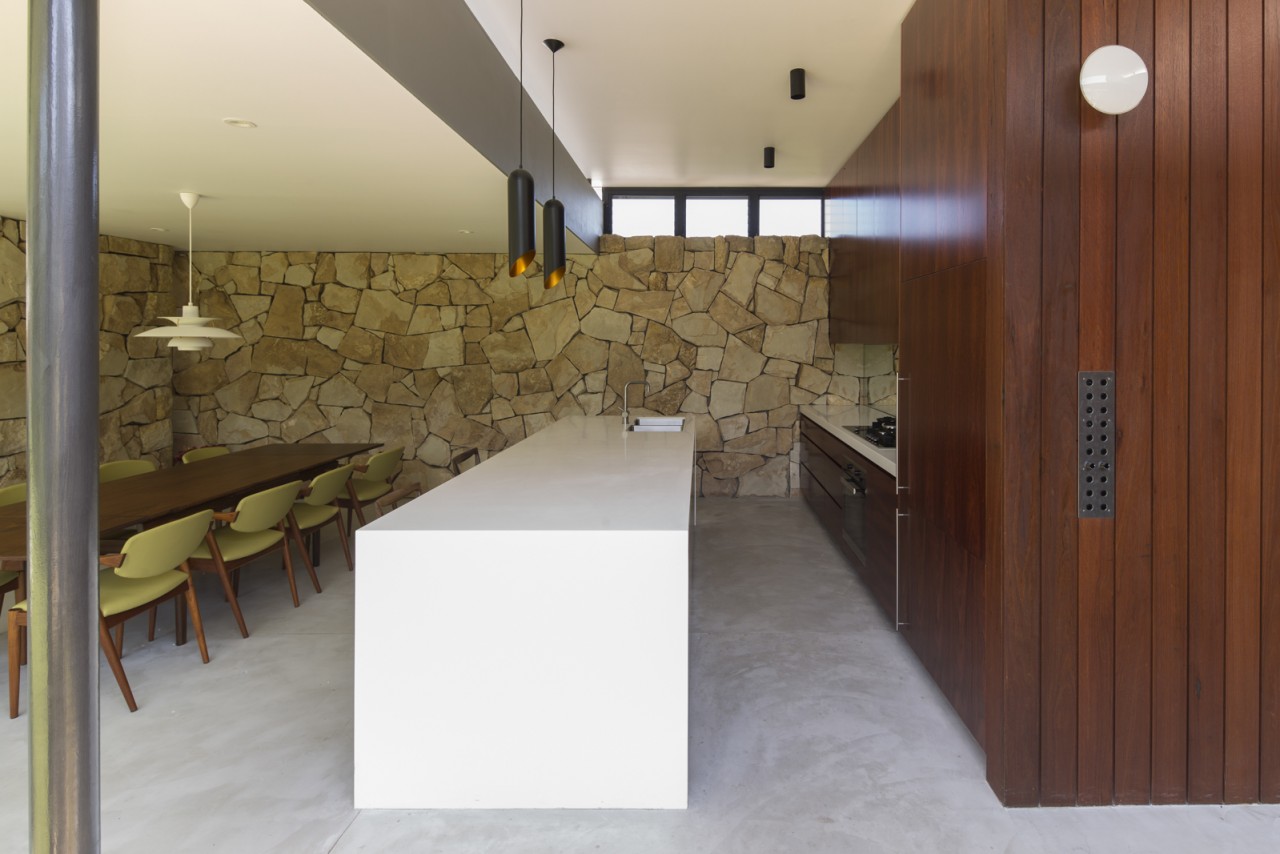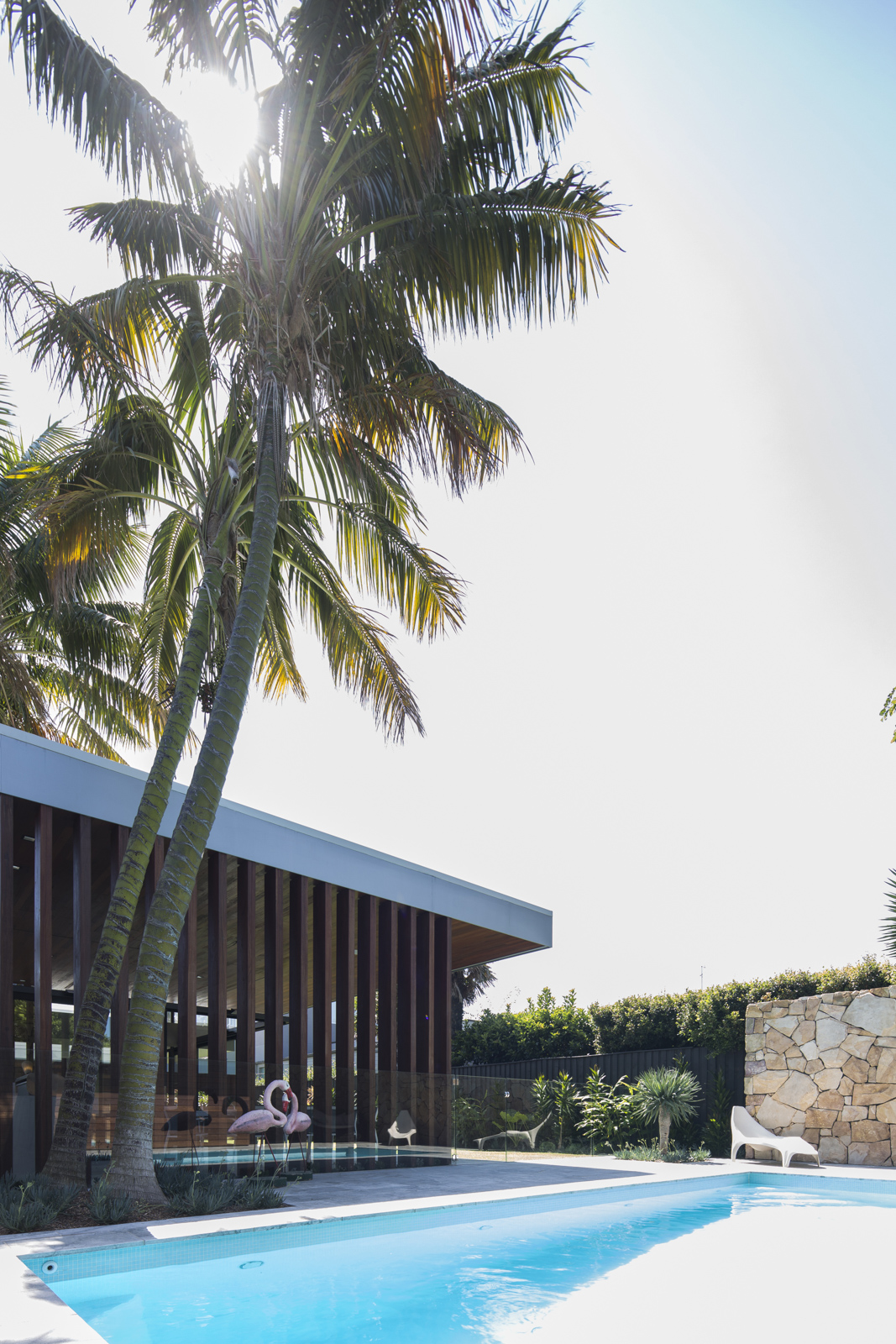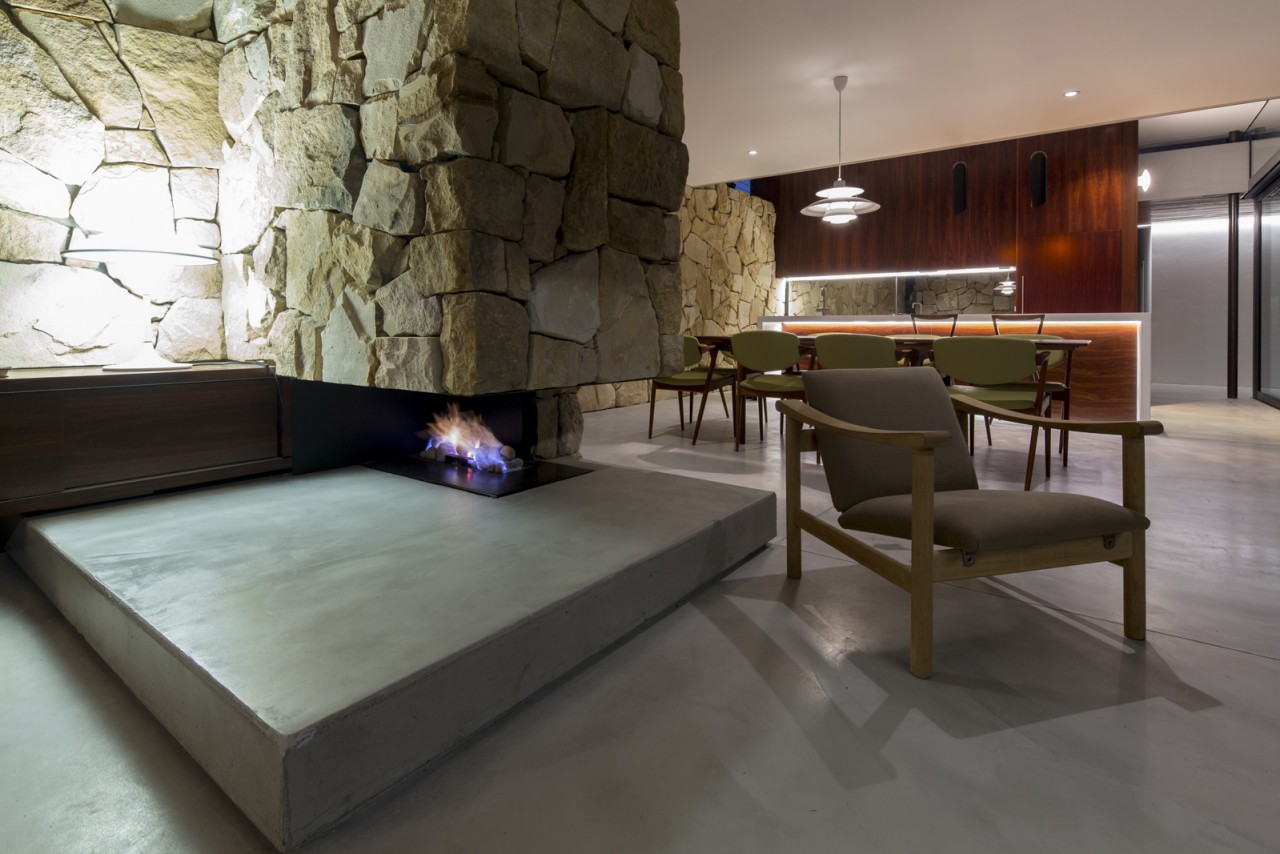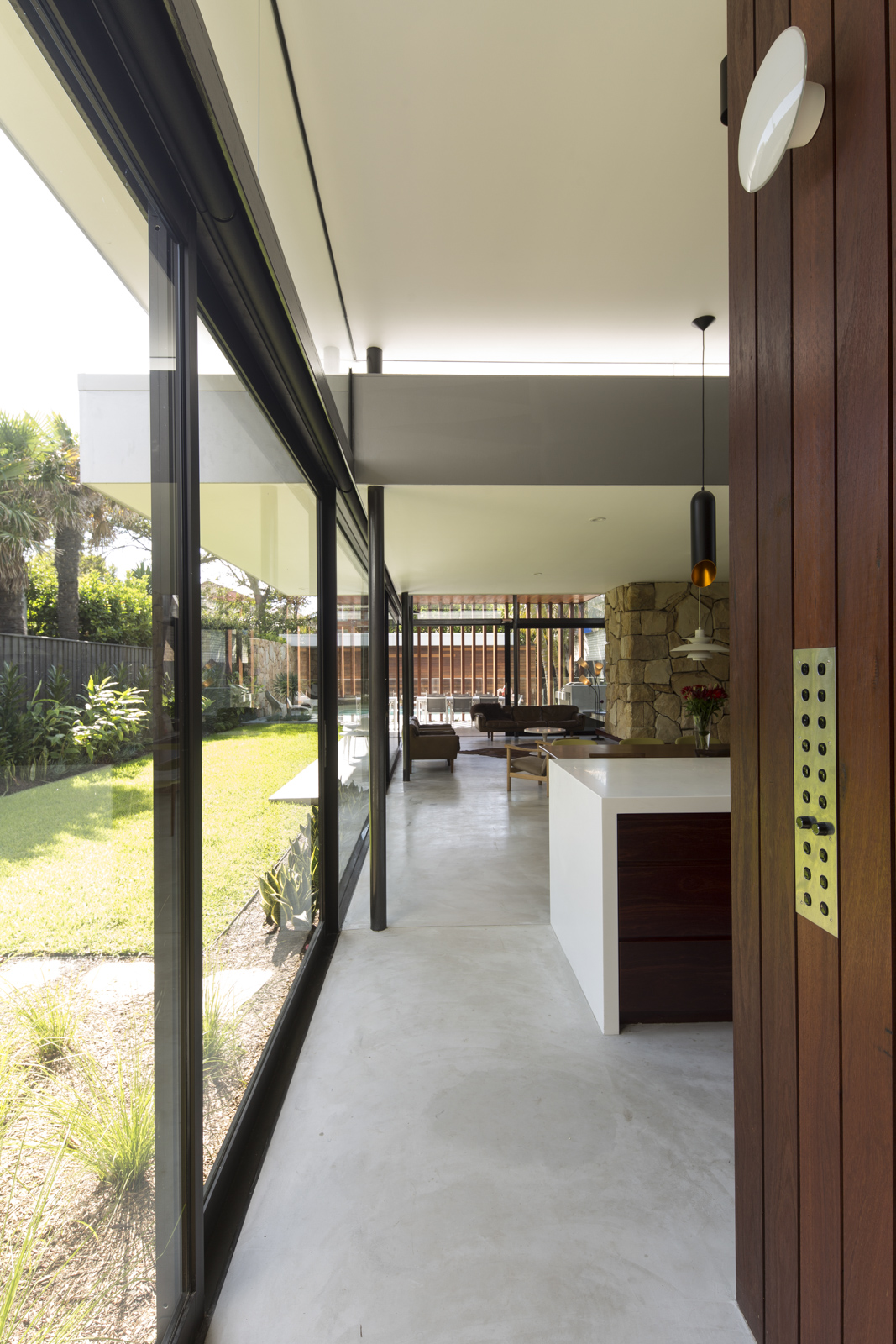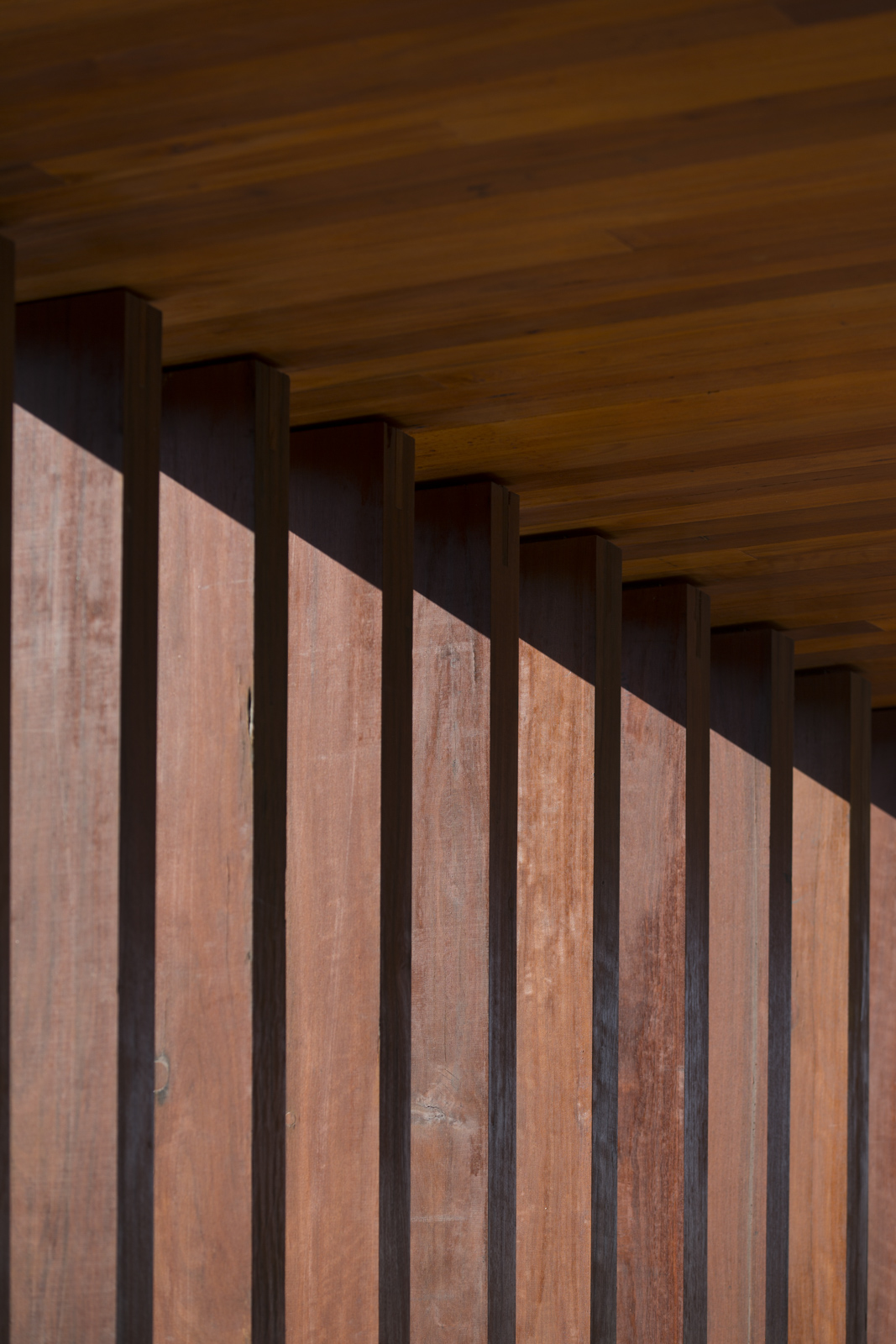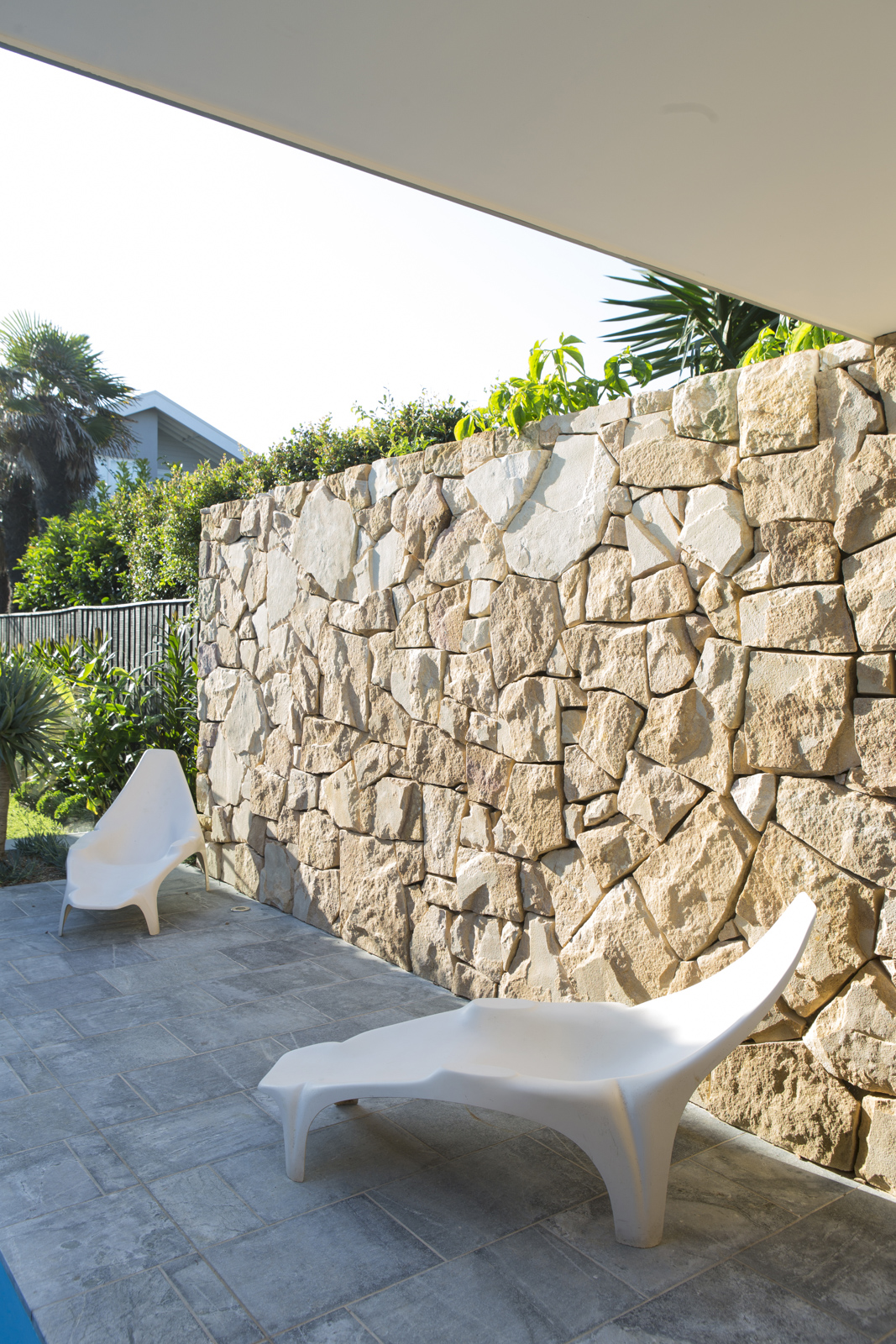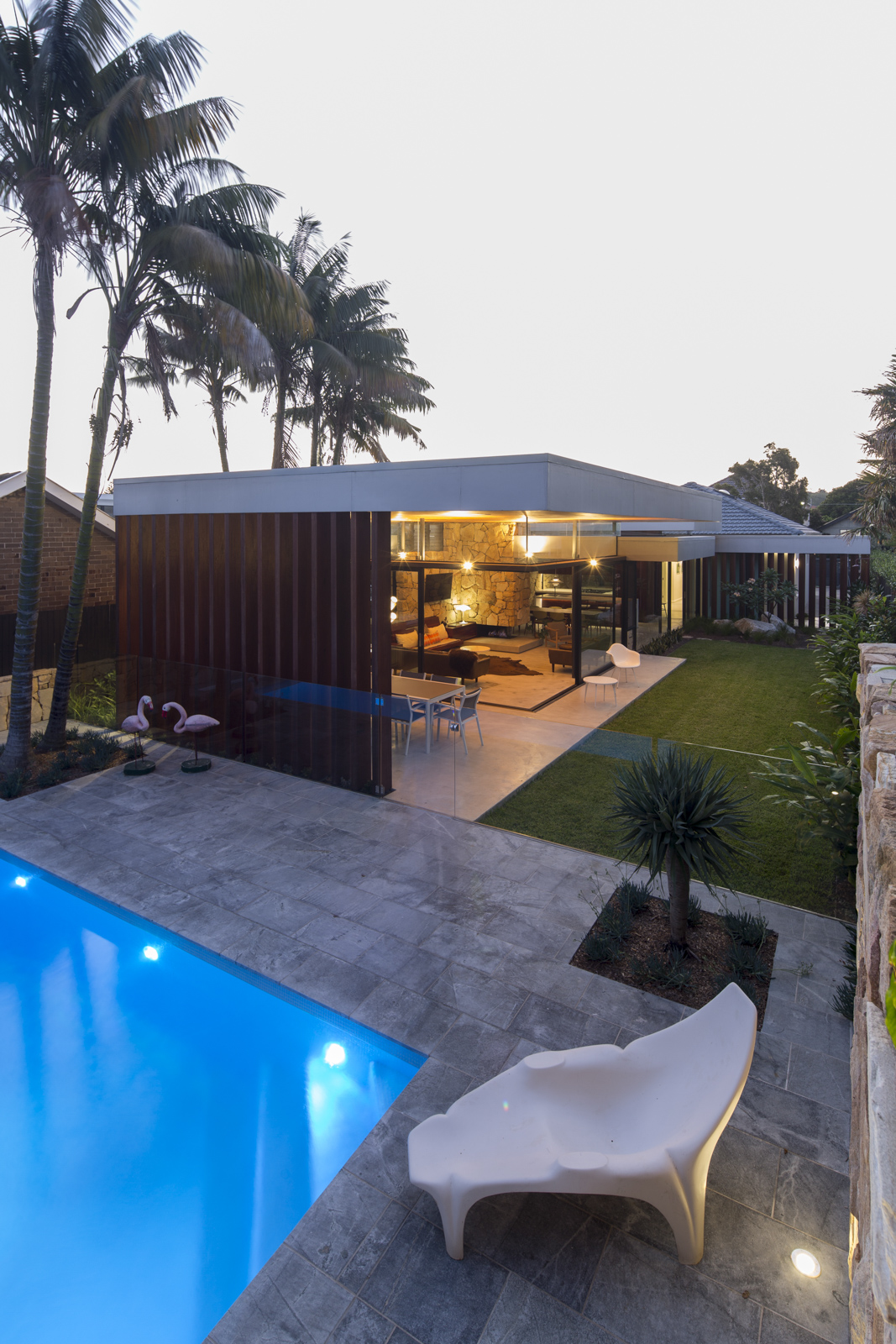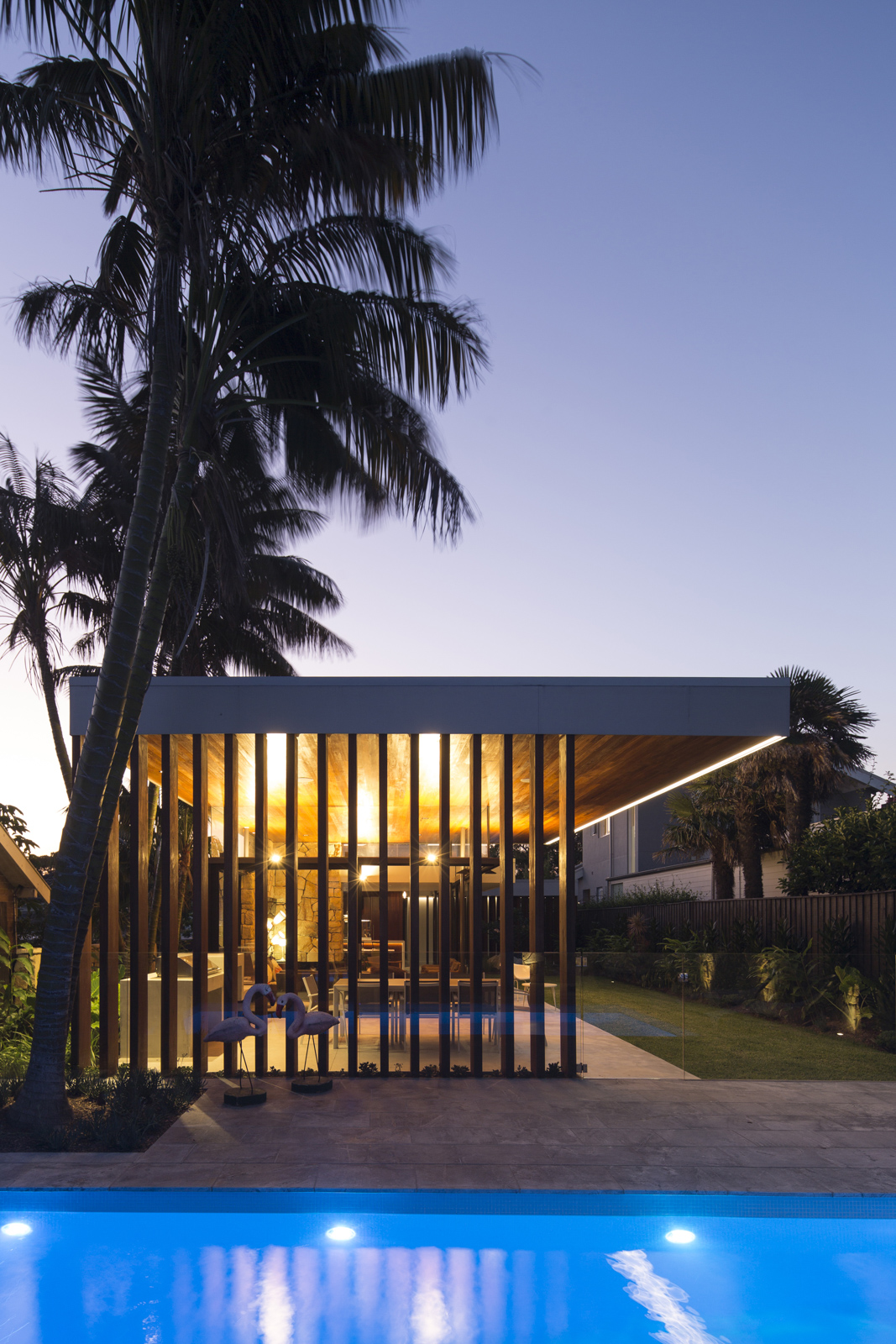 The Bondi House evolved from the Palm Springs architecture so loved by our clients, critiquing modernist rigidity through flexing to be more inclusive of its local Sydney beachside environment.
Our clients are a young family of 4 who had thoroughly outgrown their original bungalow when they contacted us.
They loved their Bondi location, but the disconnected series of rooms in the existing house, lack of natural light, unusable backyard – but love of the established palm trees – posed a unique design challenge. As Palm Springs modernist enthusiasts, the dream brief was to fuse the architecture of the era with the messiness of family life: 'Hollywood on Holiday'.
The concept for our architectural solution centres on pushing this modernist language of floating horizontal and vertical planes for maximum connection to the external spaces through a local material palate of sandstone, timber, concrete, glass, landscape and water.
The architectural strategy began with a dense reorganisation of the existing bungalow and precise removal of later unsympathetic additions to free the rear yard for seamless indoor / outdoor living, and to reorient the entry between the old and new wings.
Grounded sandstone blade walls form strong horizontal organising elements, dancing around the retained palm trees, with the hearth and chimney the primary vertical element and structural device. A series of recycled timber roof planes float over these elements, defining the public living spaces below, admitting winter sun and omitting summer sun. The external rooms, backyard, landscape, garden and pool are extensions of the internal space, with vertical recycled timber blades concealing structure, providing privacy, sun shading and completing the composition.
This project retains all existing vegetation, demolishes only what was necessary, utilises passive solar heating and cooling, employs cross ventilation and hydronic heating in the concrete slab and features only Australian recycled hardwoods.
Bondi House won the National Architecture Design Award for Fireplace Design in 2015.
The Bondi House was completed December 2015 on time and on budget.
If you would like further information about this project or wish to discuss your own project, please contact us.