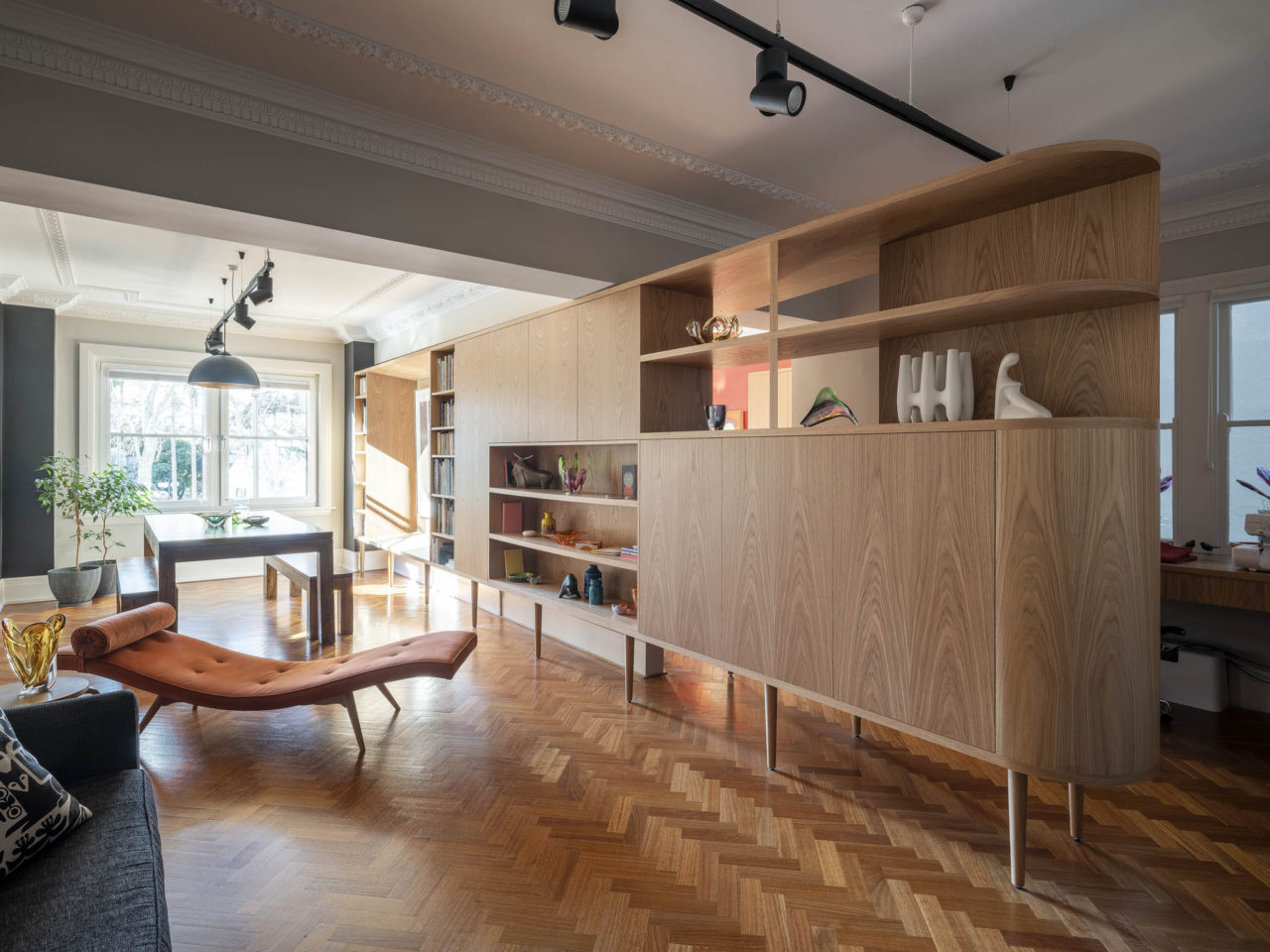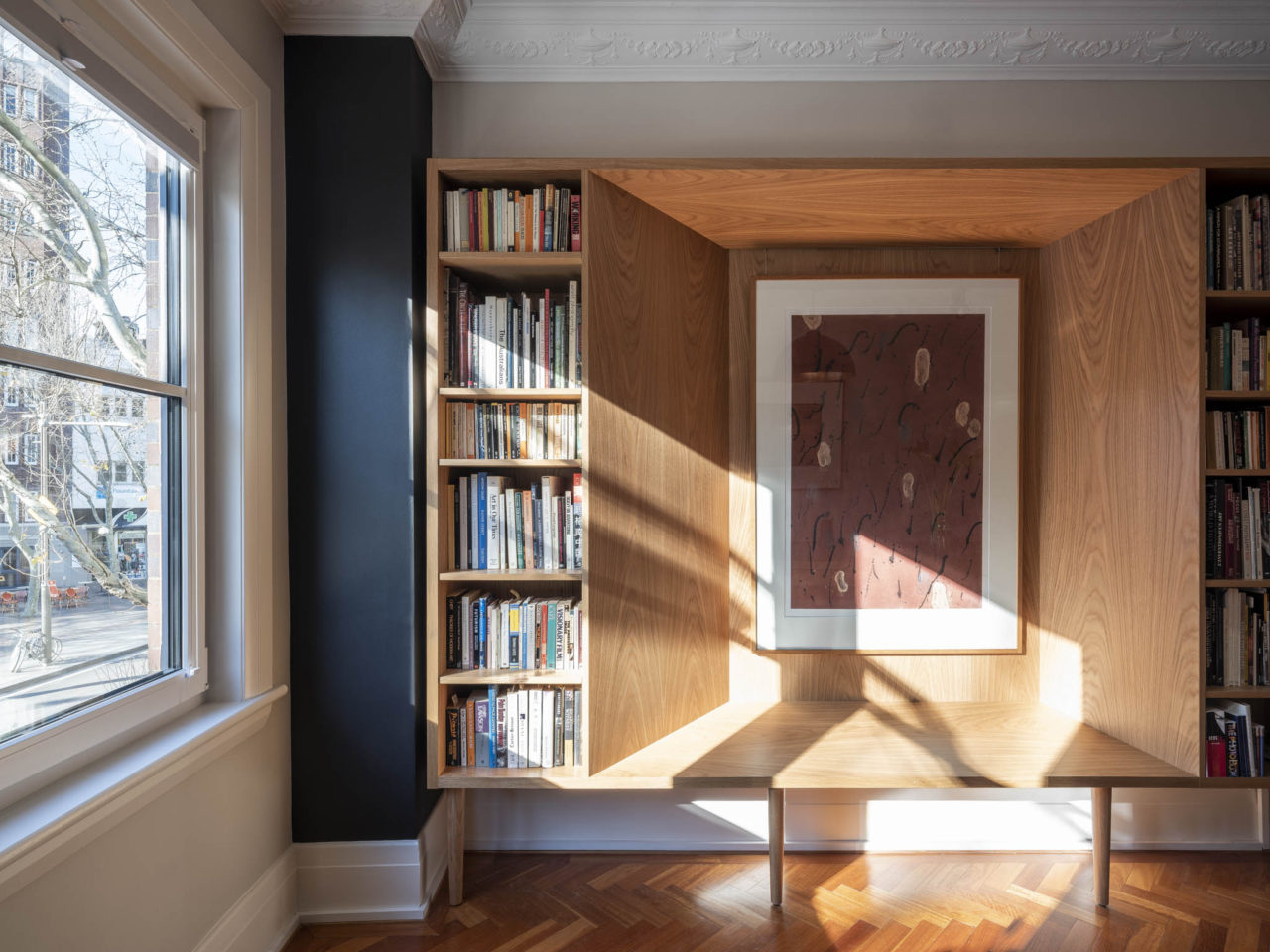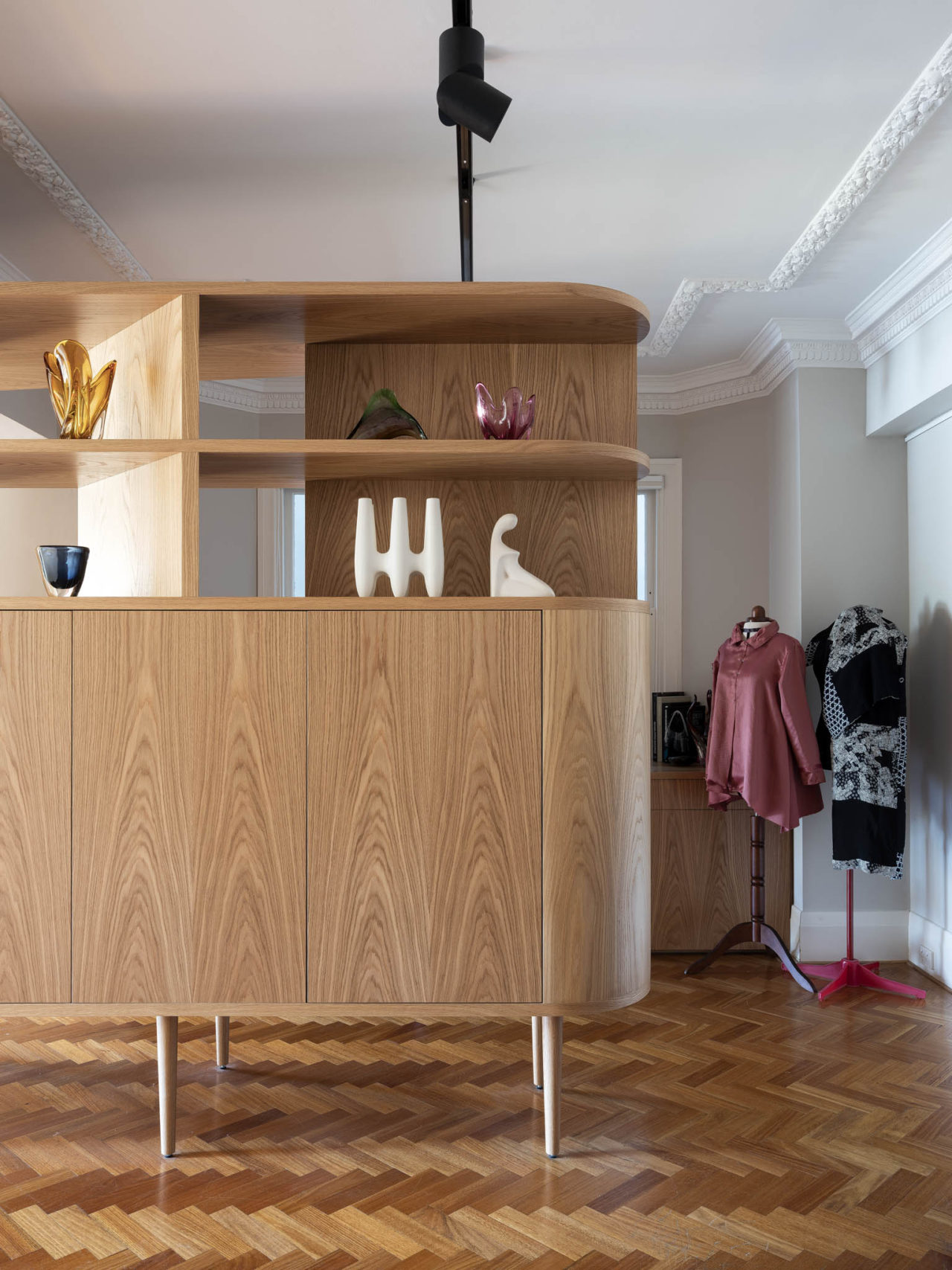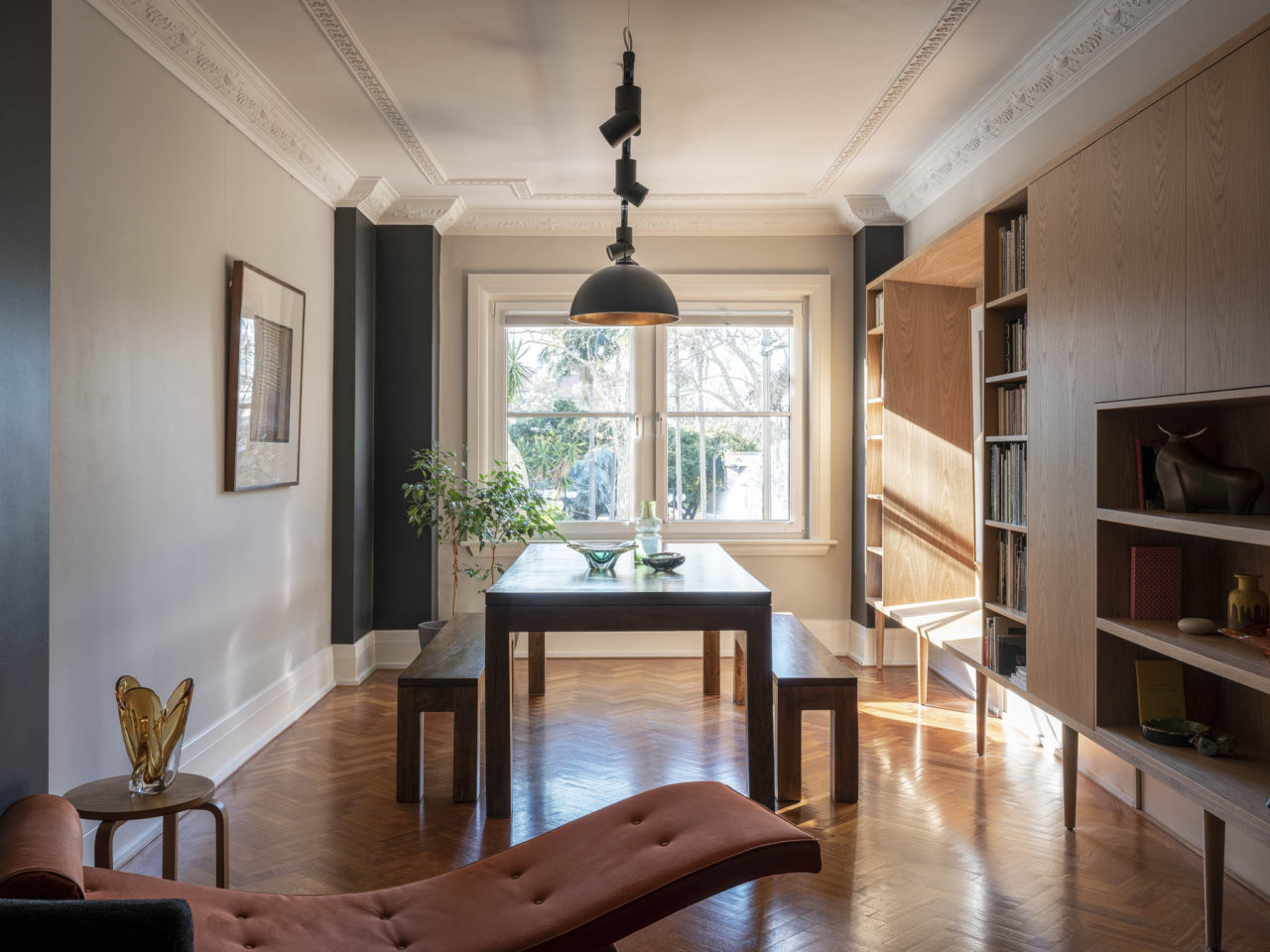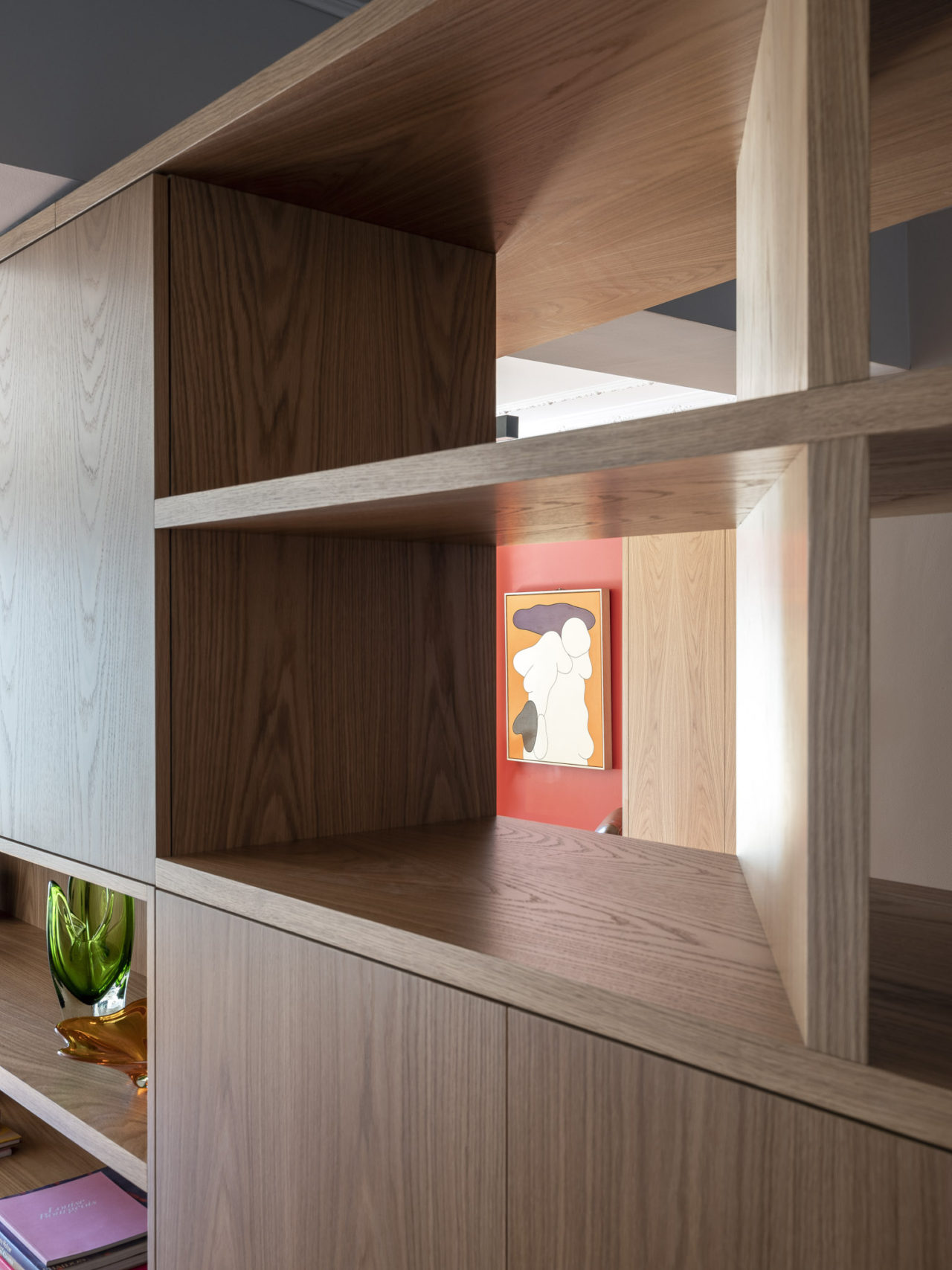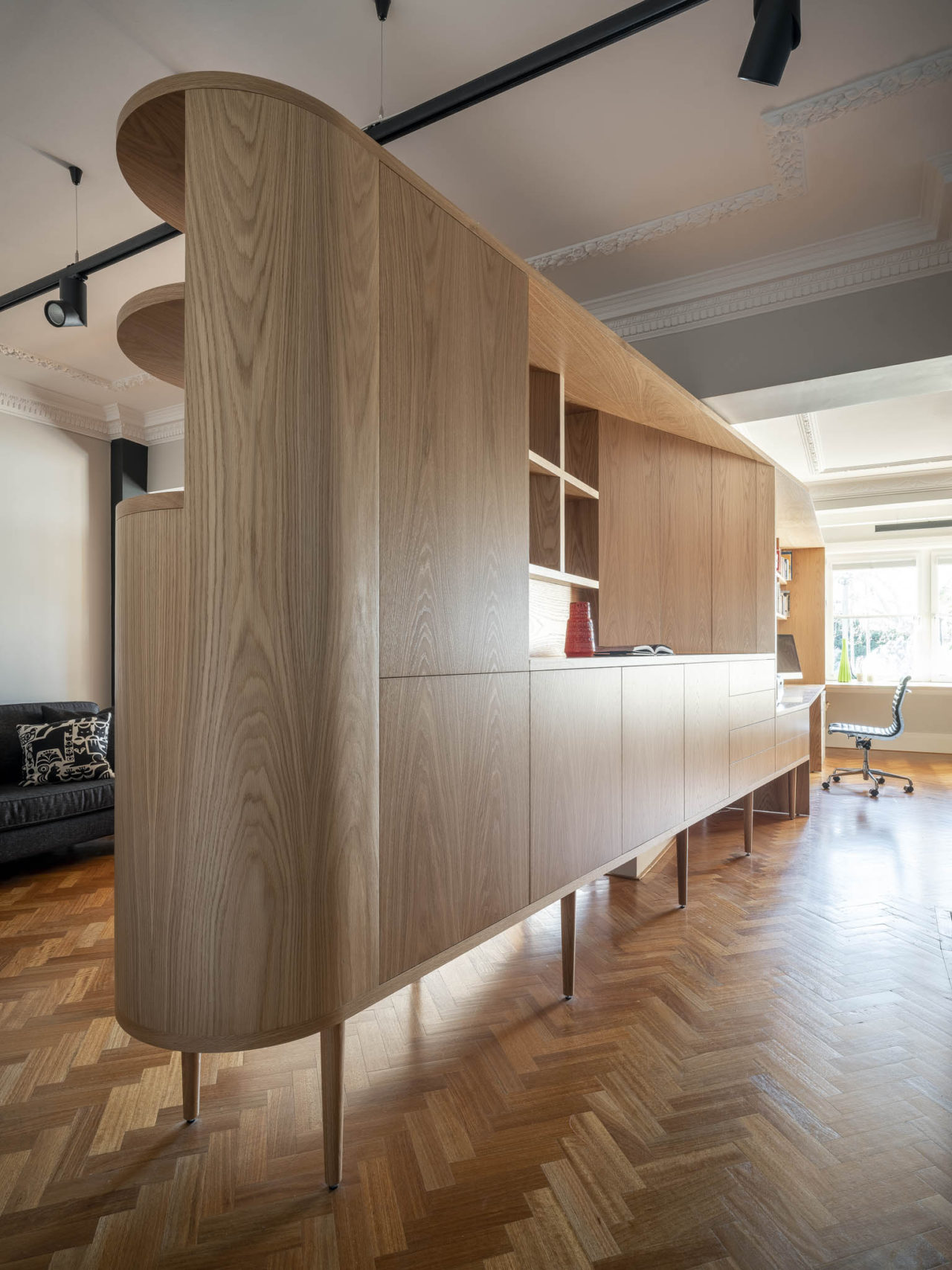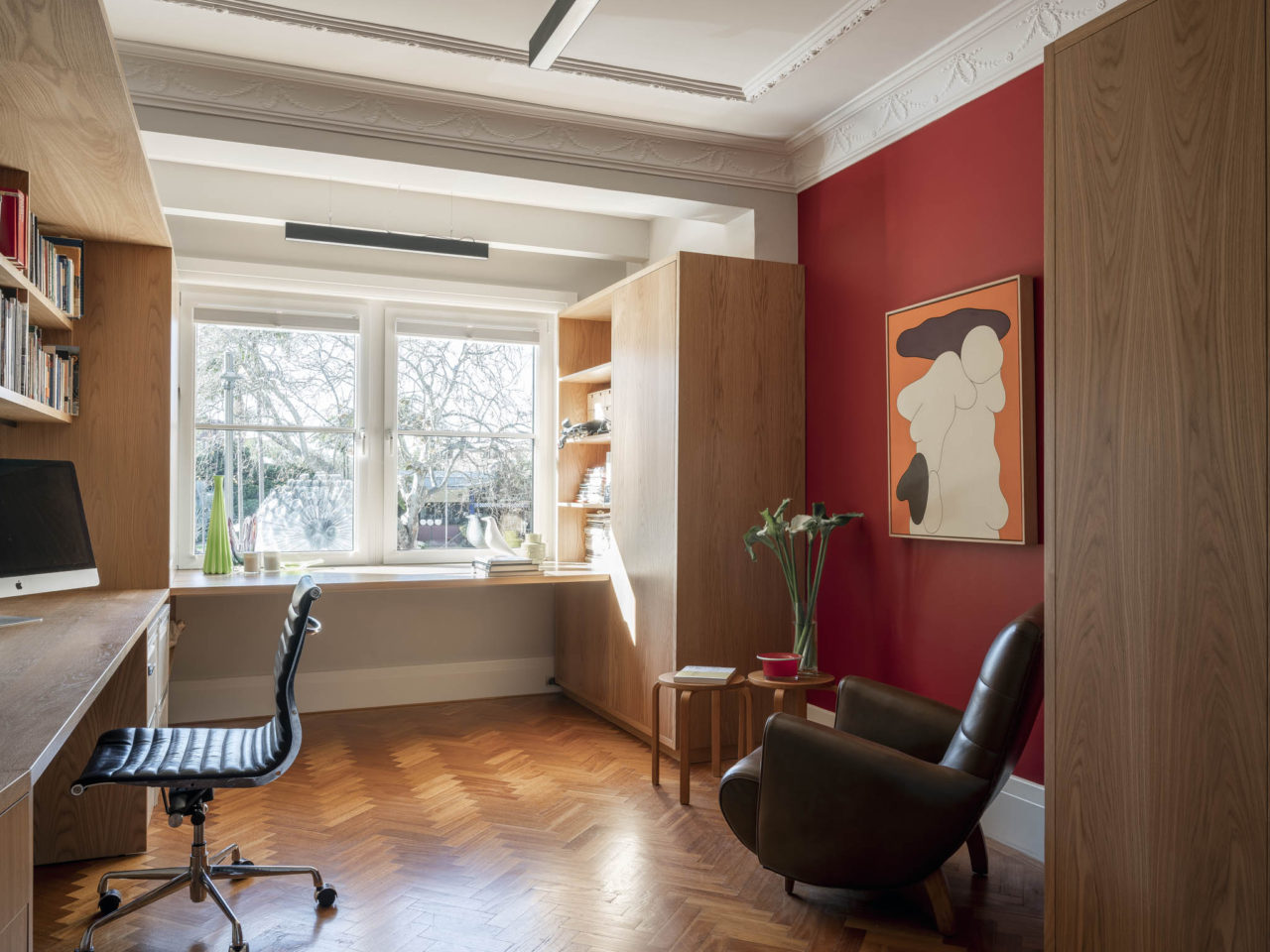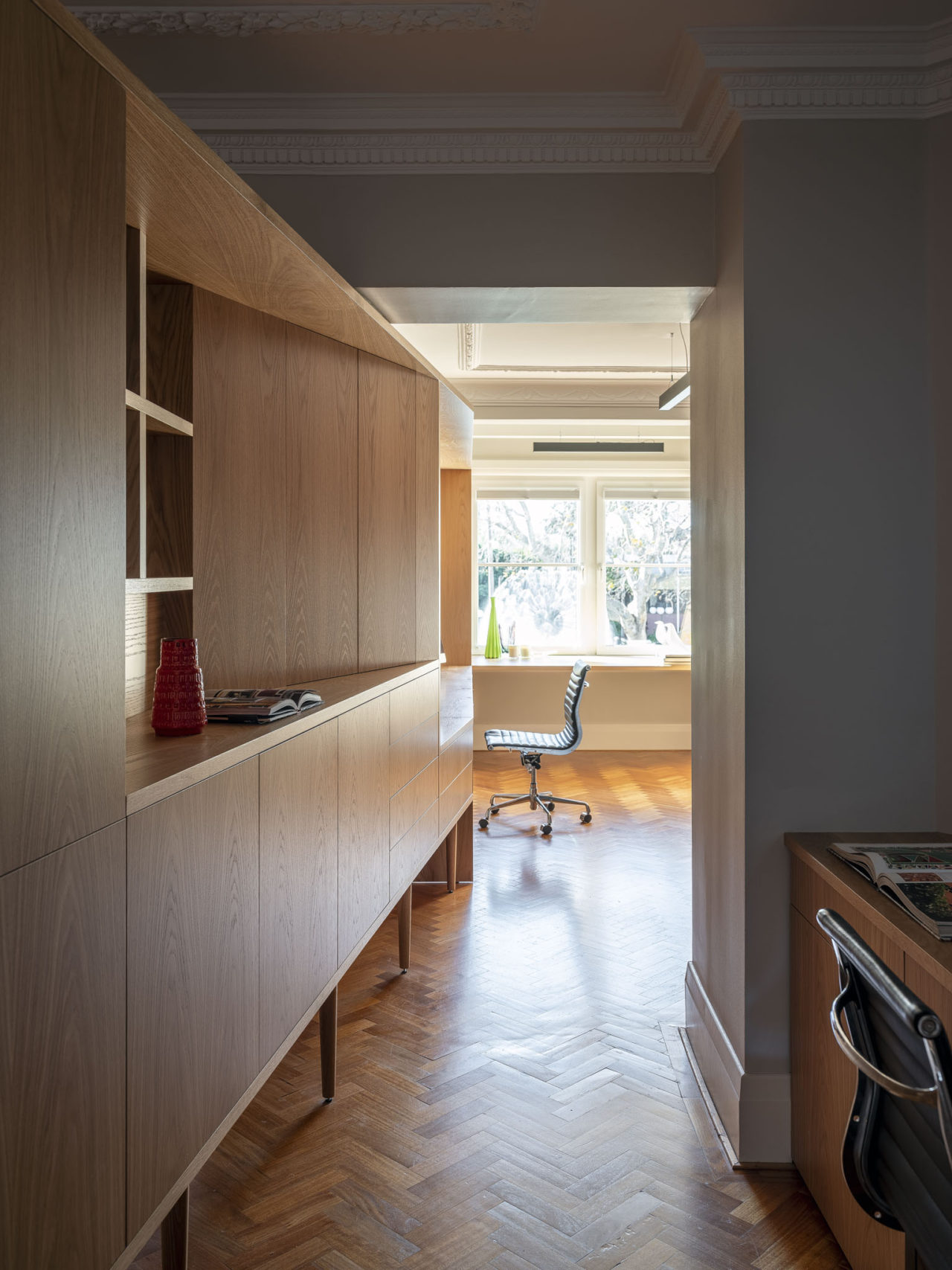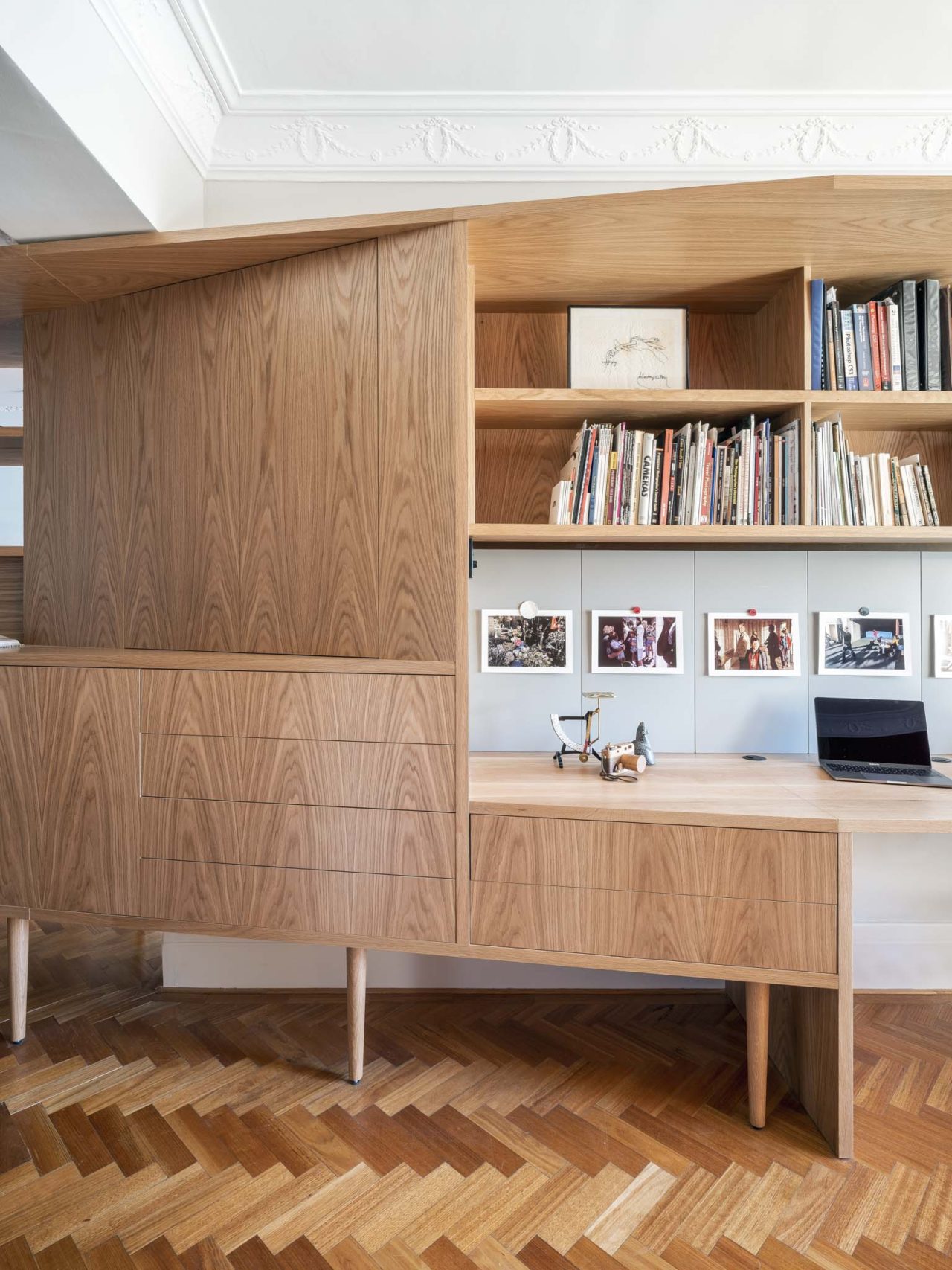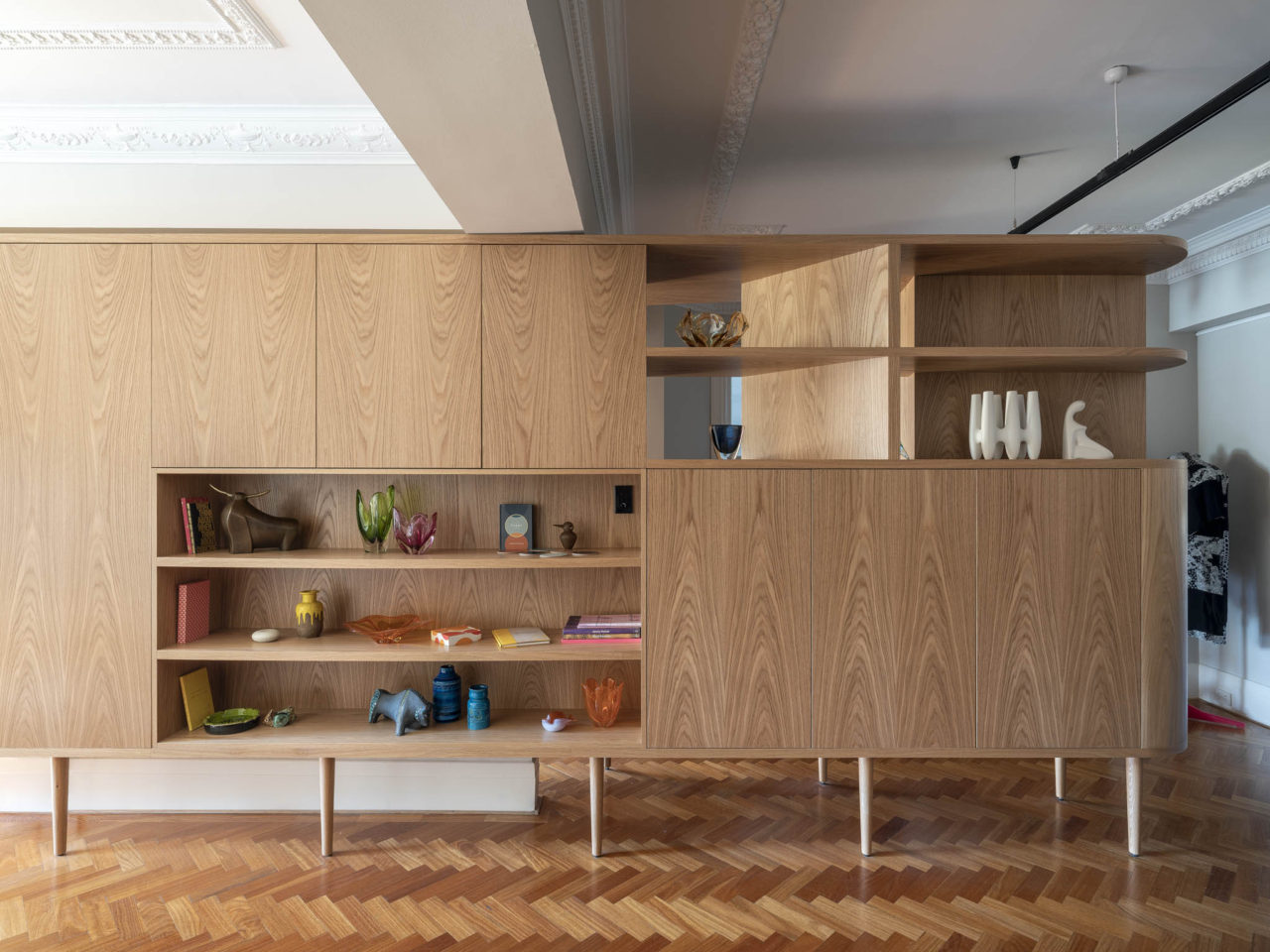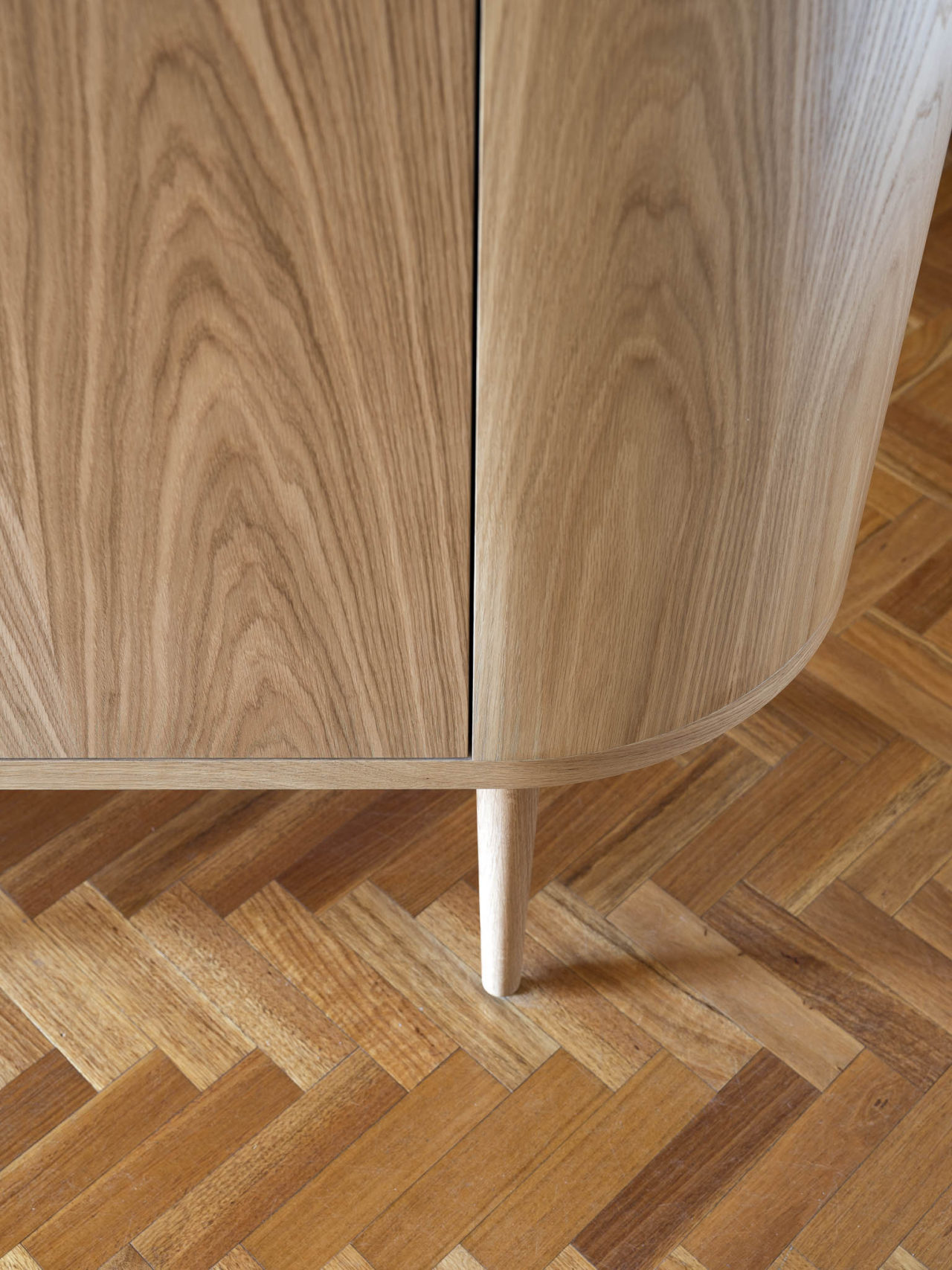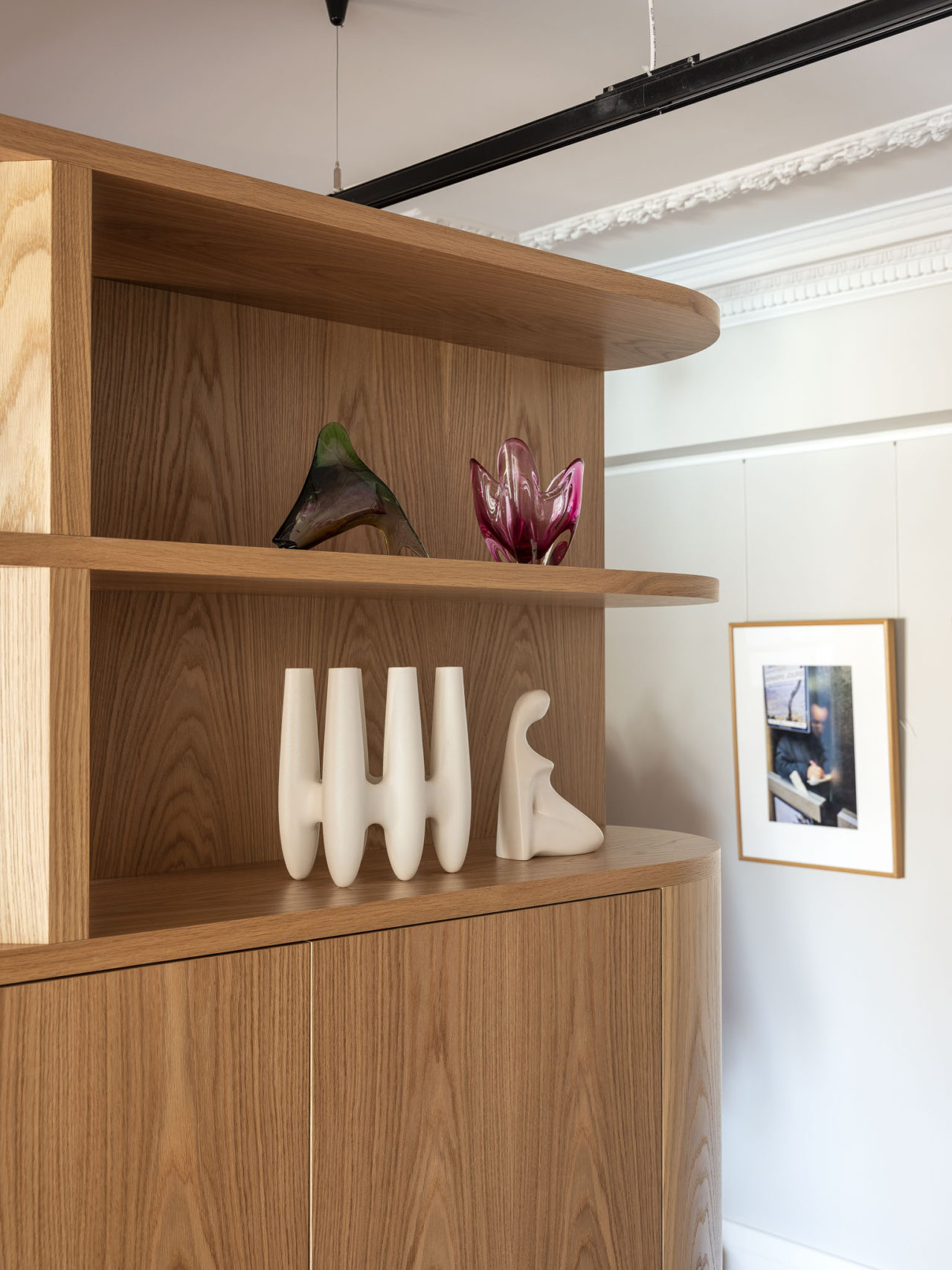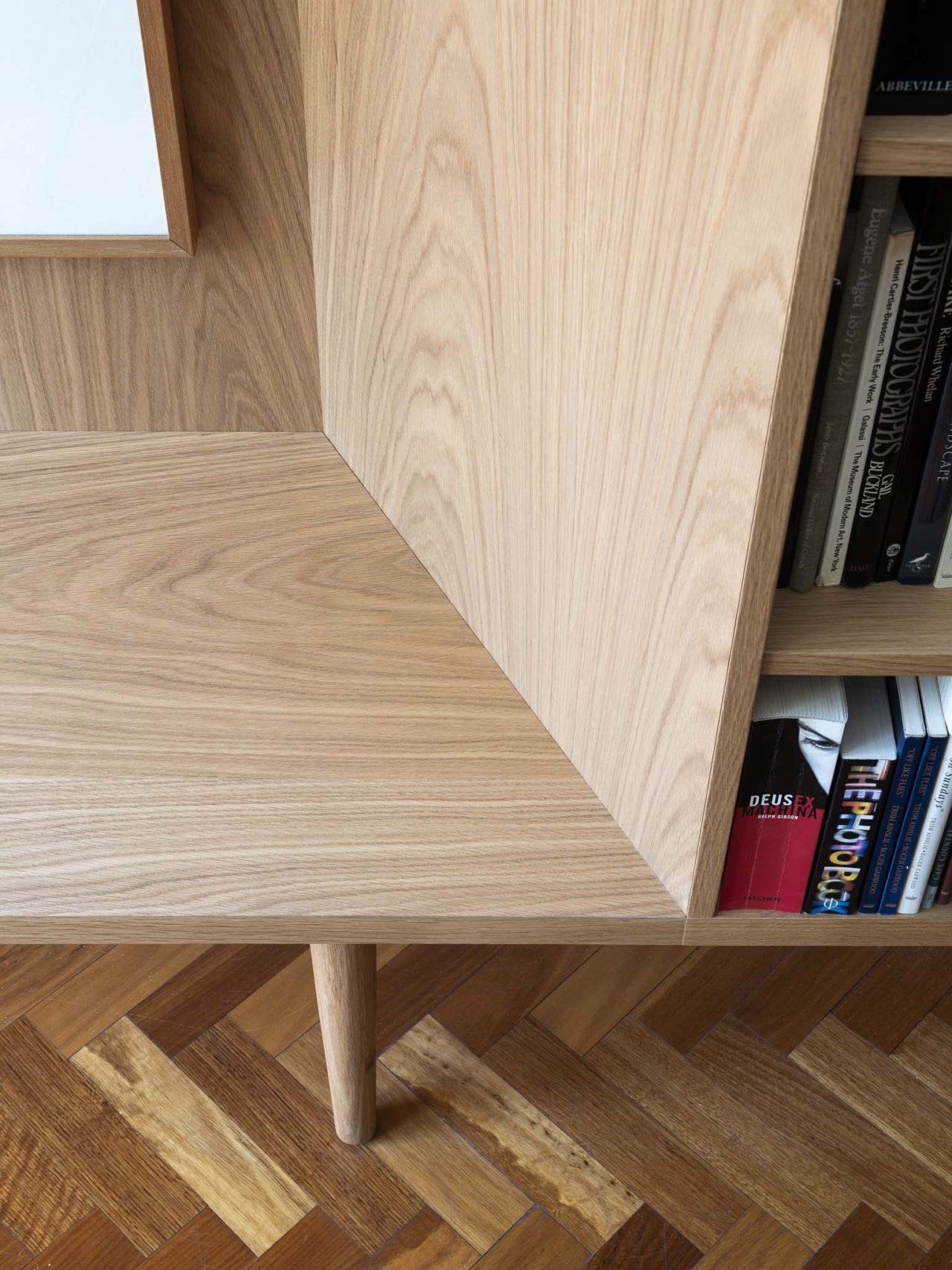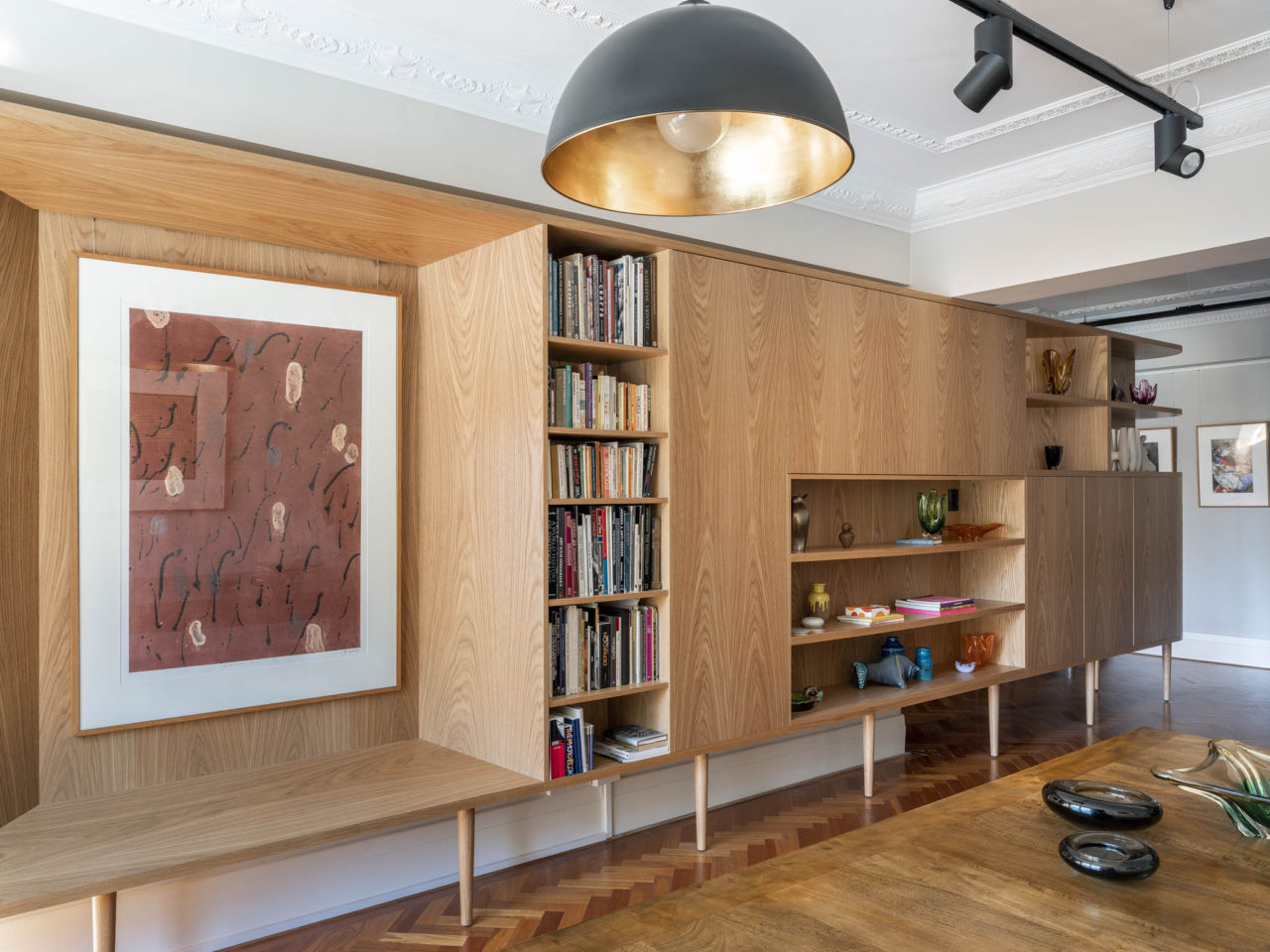 The Potts Point Apartment is a contemporary 8-metre American Oak interior composition that transforms the interior of Emil Sodersten's Franconia Apartments in Sydneys Kings Cross.
Our clients moved to Sydney's Kings Cross in retirement for proximity to culture, with dreams of ageing in place through quiet reflection, cosmopolitan immersion and embracing their own individual creativity.
Respecting this piece of Sydney modernist history, the modest budget, desire to age in place and the existing spatial constraints, we envisioned a single, bespoke multifunctional joinery unit that links through its careful design multiple requirements and multiple functions across multiple rooms in a single focused design solution.
The conceptual insertion of a 8.2m multi-functional, multi-directional American Oak interior composition houses the functional performances of living, dining, media, angled art gallery integration, professional photographic studio, library, subtle curving sewing station and aesthetically framing Kings Cross vistas through and around this crafted device, without demolishing a single original detail of Emil Sodersten's underlying modernist Franconia Apartments base masterpiece.
In plan, the fulcrum Artdeco semi circular end invites the clients to turn the corner gently, and the unit expands at a gentle angle to reach a full photographic studio width without needing to increase the existing opening between rooms.
Linking the interior transformation to the external street theatre of Kings Cross, the weekend markets and Al Alamein Fountain was a prime design driver. Maintaining privacy between all spaces yet providing view connections through all spaces to fountain beyond was achieved through a layering of thresholds.
Beyond the challenges of respecting a revered heritage fabric, tight apartment space and tighter budget, personal challenges came to the forefront. In our clients own words:
"What we wanted and needed was for both of us to have good, functional workspaces, ample storage for books, files, photography and craft needs. Early in the project Jérôme was hospitalised and unable to be involved. They were long challenging days at the hospital for me. I can only praise ADAD who put a smile on my face each day with their amazing work and attitude.
We aimed for St. Vincent's Hospital and ADAD to complete the project for Jérôme's proposed return home by Valentines Day – which was achieved. Whenever friends come inside the comment is always 'wow!' "
Potts Point Apartment won the Australian Institute of Architects NSW Chapter Small Project Architecture Award, and was shortlisted both in the Australian Institute of Architects National Award for Interior Architecture and the Houses Awards National Award for Apartments or Units in 2020.
Potts Point Apartment was completed Valentines Day 2019 on time and on budget.
For Jerome & Rosalie.
If you would like further information about this project or wish to discuss your own project, please contact us.